Name: Annie Weigel
From: Azusa, California
Grade: Senior in College
School: Azusa Pacific University
Votes: 0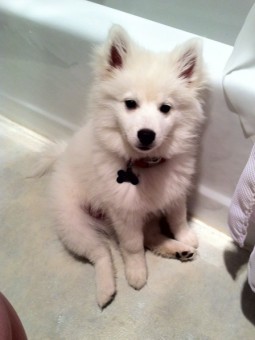 South Africa Child Life Practicum

            I have been working at this site for a semester now, 4 months and I have been coming to the hospital 5
days a week from 8am-4pm each day. This practicum experience was a
learning exposure in itself. When situating my intern site, I tried
to take into consideration both social norms and that we were working
in a public hospital and that the care and consideration of others is
very limited but that is the cultural norm and I am not going to be
able to change the whole hospital to my cultural norm because that is
not realistic. The site itself, Children's War Memorial Hospital in
Cape Town, South Africa was a lot different than I expected it to be.
The people were very laid back, and the hospital itself functioned a
lot differently than a hospital might in the states. I was working in
an environment where gloves and sanitation was minimum and kind words
and sweet, simple actions were also very minimal. Communication was
something that was not valued and that took a lot of adjusting to.
Although going through this with little to no experience the trip went a lot
better than I was expecting. I came into this trip with three abroad
experiences and working with children only via babysitting.
Therefore, I was pretty nervous going into this trip because I knew
that I would be implementing what I was learning with age and
development on how I am going to work with the children. When
analyzing the work that I completed during my time in South Africa I
would say that I am proud of myself. I walked into an environment in
which I was blind and unaware of how it might turn out and I was able
to not only show the ward sisters but the children and parents the
potential joy and positive interactions that could happen on the
ward. I was told that being in that ward and playing with those
children made such a tremendous impact on the hospital staff's day
and I was even able to teach some of the ward sisters ways to play
with the children based so Lumley upon the resources they were
provided. I also was able to talk with Emmie, the volunteer
coordinator about potentially bringing play volunteers to the trauma
ward again because I do believe that it is something that made a
tremendous impact.
Speaking of, the "clients" that I was working with during my time in South
Africa was the patients of the hospital and the families. The ages of
the children that I was working with were from 2 years old to
fourteen. Although there was not a significant amount of parents
present on the ward at all times, there were more than the "normal"
ward, and there also was a significant amount of fathers on the ward.
The unit that I was working in during my time was the trauma ward
which was special because this ward normally does not receive play
volunteers so when I came in to visit each day they were overwhelmed
with the amounts of attention and toys that they were receiving.
Because of the unit itself, and the relationships with the parents I
was able to analyze each child with the psychological skills that I
have learned differently and look at each child that I was working
with as their own.
Some psychological processes that I observed during my time were the
behaviors of the children whose parents were very inattentive with
them. I observed a plethora of children who needed attention, love
and it was clearly shown through their behaviors and attitudes toward
me, an adult whom they deemed as one more person who was not going to
pay any attention to their worth and self development. When working
with children whose parents were very inattentive and disoriented
towards them and their behaviors I made sure to not only handle the
child with care but make sure that the parents saw what a proper
attentive, and caring relationship looked like. I was also able to
analyze some psychological processes when the mothers saw me handling
their child and their child liking it. I saw fear in the mother's
eyes and most of the time the mother would ask to hold the child
themselves because they felt threatened.
As spoken about in my journals, my personal development was something
that was impacted the most on the study abroad experience. This
experience has altered my viewpoints with my carrier interests and
like I said during class I was going through a bump in the road when
trying to decide to do something with my psychology major or
nutrition minor and this trip has validated the idea that there is a
need for dietitians in the world today and not just in America but I
also might have a heart for traveling and working abroad someday. I
was able to see my heart and love for food and proper nourishment
within the body although I also was able to see that the heart that I
have for working with children is validated and God has placed that
on my heart for a reason, because I am good with children. I also was
opened up to the idea of working with traumatized children, I don't
really know what that might look like for me yet, maybe having two
jobs but I do know that those children deserve and need to know how
loved, and how much potential their lives have.
This experience has informed me about my identity by allowing me to see
that I really am good at working with children and it is not just
because of my past with my siblings being ill that I have a heart for
working with children. This experience has confirmed that my identity
has been shaped from some traumatic incidents that have happened in
my life although God has placed me into a place in which I can work
with people who might potentially be going through the same thing
that I was going through at one point in my life and I can work
through it all with them. Therefore, this experience was very
influential upon my faith because it allowed me to open my eyes to
the world and see how the Lord is developing me through my faith and
my life experiences.
I was able to learn that my faith must remain steadfast and loyal to the Lord because before this trip,
I was hesitant in both myself and the ways that I believed the work
could work through me and I was one again proved wrong by my theories
and the Lord showed me that I am strong when I remain faithful to him
and his constant overwhelming grace will shine through me to others
around me. If I were to remain closed off and hesitant to the Lord's
work through me with these children, I would not have been able to
impact them as much as I did. I was able to take a world that was so
broken and full of despair and make it new, alive and refreshed.
This experience not only impacted myself and my personal development and
faith but I was also able to make an impact on the people around me.
I was able to work in the trauma unit with one girl in particular
named Amasheo. Although the whole time I was not able to put my
finger on why she was there, I had a hunch it had something to do
with abuse in the home based upon her behaviors and actions towards
me. This was a particular relationship that I was able to see the
most growth and impact with. I was able to show Amasheo that there is
such thing as a healthy relationship and that she has so much
potential for growth and a better tomorrow.
Because of this relationship I was able to work with Amasheo, a
seven-year-old girl who had been a victim of rape to teach her
manners and kind words like "please and thank you" and work on
proper spelling and writing of letters with her. I was also able to
teach Amasheo ways to get creative with the materials that she is
provided with to play, and show her that things like clay can have
multiple purposes, not just building sculptures but also making it a
ball to throw back and forth or a "plaster" for her finger after
she was in pain from a blood test being done. These play
interventions allowed me to not only teach Amasheo that she is strong
and has so much potential to do good things but also give her skills
that she can use once I left the hospital.
My faith was a large impact in itself on this experience because I was
seeing so much hurt, harm and abuse that I could've taken this
experience and only seen the bad and said there was no room for
growth, development and change with what I am doing although because
I was able to come in with an open mind and heart full of God's
love and grace I was able to look at this situation with so much joy
and potential. I knew that the work I was doing was through God's
work and he would place his hand upon me and through me to show the
children, ward sisters and parents that I am working with that we can
make a change.
Saying this, my experience was a tremendous impact on my faith. Something
that stuck out to me in particular was when visiting a township and
doing a tour I was asked to walk around and "find the beautiful in
this place". We are talking about a place full of despair, hurt and
this township in particular is known to be a hard place to live and
grow. When walking around I immediately wanted to look at the
children because of course I saw so much joy in them, playing soccer
and interacting with one another although there was so much more. I
was able to see joy in the mothers, who were working from home on
basic chores like laundry and cleaning although the basic idea of
them being able to be home and keep an eye on the children brought
them so much joy. I saw joy within the town leader and the discussion
we had about the potential change that he hopes to provide for the
community, because he knows how much potential it really has.
This is a viewpoint that will forever change my perspective of life and
without this trip and without the ideas and opinions that I was
showed through this trip, I would not be in the mindset space that I
am today. I want to make a change with the opportunities the Lord has
provided for me. I am living in one of the wealthiest cities in the
world although I have a heart and desire to travel and work with
children and families whom teach me so much with so little that they
have. As silly as it sounds I also was able to learn that sometimes
you need to take a break and that's okay, from this study abroad
experience. Initially I was shocked and not okay with the amount of
breaks that the staff of the hospital were taking with their work
although I am a strong believer now that those breaks were a crucial
and important time for me to re-coop from the experiences that I was
seeing and they allowed me some time with the Lord to reflect, pray
and go into the next time space with them refreshed, renewed and
ready to complete the next task the Lord has put upon my hands.