Name: Samuel Watkins
From: Brunswick, MD
Grade: In 2015-2016 I was a high school sophomore
School: Brunswick High School
Votes: 0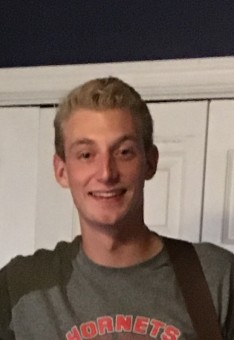 Volunteering has never been a choice for me. By saying that I do not mean that I
was forced to spend my time doing something I did not want to be
doing, but rather the opposite. Growing up in my household,
volunteering was just part of life. It was what we did, it was our
"norm." Looking back, the attitude and dedication of my parents
and family has helped give me a mindset that is programmed to find
ways to give back and help others.
I have helped out with many different groups and charities in my life,
but there is one that has impacted me far more than the others. I
volunteer with a group in my hometown of Frederick, Maryland that
aids the homeless community. It is not a glamorous organization,
actually, it is hardly an organization at all. Our group is comprised
of volunteers from all over our area that all realize that a
commitment of time and personal sacrifice can do more to touch the
homeless population than any check can. Every Saturday we bring food,
clothes, and supplies collected through drives in local schools and
churches, and we give them out to anyone who needs it. There is no
non-profit behind us that funds us, and we don't have a big budget
that funds our mission. While we occasionally receive donations from
people in the community, we are driven and operated by peoples'
willingness to serve with their time and show love to people who need
interaction and friends so desperately.
My life has been changed by volunteerism. While I am still a human like
everyone else and I too often put my wants above the needs of others,
I am always trying to be a more giving and sacrificial person. For as
long as I live I will have a desire to serve my community and give to
people who are less fortunate than me. Too many people in this world
want "stuff." They spend their lives working to accumulate things
that they cannot take with them once they leave this earth. I want to
be comfortable and I want to be able to provide for a wife and a
family someday, but volunteering has shown me that what matters most
in life is not how much wealth you can accumulate, but the lives that
you touch and the difference you make. For that I will always be
thankful and continue to serve.