Name: Elizabeth Payne
From: Idaho Falls, ID
Grade: High School Junior
School: Bonneville High School
Votes: 0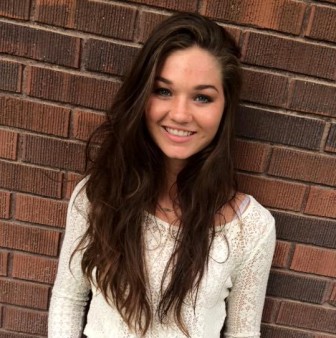 Suicide
Prevention Week
Elizabeth
Payne
In October, I
organized a weeklong suicide prevention campaign at my high school
after a friend of mine took his own life. I saw how many people were
devastated by his loss, and I wished to help struggling teenagers
realize that life is worth living, and that they are loved. I planned
several activities to promote awareness, positivity, and unity
throughout the school. In the week directly following my suicide
prevention week, another student at my high school took his own life.
Although I did not blame myself for this boy's death, I was
heartbroken. I felt that if only I had been able to reach him with
the hope and love that I was desperately striving to spread, he might
still be alive. This experience became one of the major trials in my
life.

The day of the incident, after I returned home after school and
work, I began brainstorming ideas about what I could do to help. I
contacted several of my student life coordinators, and asked them if
they would be willing to help me lift the mood of the school, and
comfort those who were in need. They willingly accepted, and with
their input, I quickly came up with an idea. That night, I painted
the words "Stronger Together" on a ten-foot-long banner. At
school the next day, I, along with my student life coordinators,
distributed slips of paper to various classes, and asked each student
in the class to sign their name on a strip. Then we created a paper
chain with each strip of paper as a chain link. The banner and paper
chain were hung for all to see in the main common room of our school.
My goal was to remind students that only by banding together can we
overcome a loss such as the one we were currently facing. I truly
believe that this banner helped the students to be "stronger
together" in this time of heartache. I witnessed amazing acts of
love and kindness in the days following the suicide. I have found
that in times of need, the only way to react is with love and
compassion. I have also learned not to blame myself for events beyond
my control, but to respond in the best way that I am capable. Today,
I feel confident in my ability to perform large-scale projects for
the benefit of others.