Name: Laura Mesa
From: Tallahassee , Florida
Grade: Junior
School: Florida State University
Votes: 0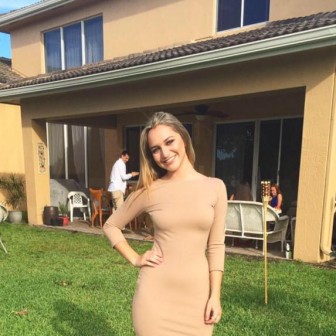 From
a very young age I have always been inclined to help others. Coming
from a single parent household and being an immigrant from a third
world country has taught me many lessons in life. The main thing that
I have learned through observing my mother's hard work is
humbleness. Because I have witnessed suffering and poverty, I believe
that giving back and helping others that are not as fortunate as us
is a necessity.

Throughout high school and my first semester of college I have spent
hundreds of hours volunteering in many areas, including homelessness,
youth, environment, and health and nutrition. Most of my time though
has been focused in volunteering with youth because I prefer direct
service and have always been drawn to children due to their innocence
and energy. In High School, I earned my CDA and became a nationally
certified preschool teacher. Since I have plenty experience in
working with children, I enjoy mentoring and tutoring because I know
how to make a positive impact and am able to connect easily. Although
I am passionate about working with children, this semester I am
planning on leaving my comfort zone and shifting my focus of service
to women empowerment. Throughout the past couple of months, I have
become very aware of the different issues that are prevalent in our
society and how they hinder women growth. I am interested in
receiving training to be able to help rape and domestic violence
victims. I choose this because as a woman, it breaks my heart to know
that some women are facing these deep psychological struggles. I
believe that with my passion, and proper training, I will be able to
make a positive impact in their lives by promoting proper therapy,
proper healing techniques, and self-love. Although I recognize that a
refugee house may be a hostile and intimidating environment I am
ready to delve into a service in which I can make a true impact.
Unfortunately,
social change isn't something that is achieved by a couple of
service hours. To me, forward looking is taking a step back and
reflecting on how today's work will affect tomorrows world. Most of
the work we do has an underlying social issue. For example, feeding
the homeless links back to the food insecurity thousands of citizens
are facing. I hope that my activities not only impact the people who
I am directly assisting but instead target the underlying social
issues. My goal is to raise awareness to the importance of a social
issue and in turn, with time and patience, diminish the severity of
the issue. I seek to diminish the change and stigma that comes
attached to the words "rape" and "harassment". Coming back in
10 years I would like to form a community in which women feel
empowered and supported, this sense of family will hopefully give
them the strength to tell their story, report their attacker, and pay
it forward to other women who are struggling with similar situations.