Name: Mehdi Namazi
From: Waterbury, CT
Grade: 10
School: John F Kennedy High School
Votes: 0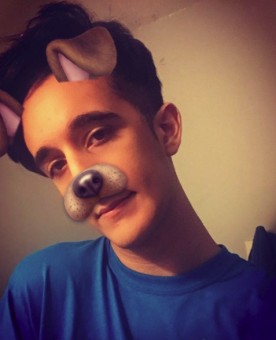 Communication. This
can be the one thing that makes or breaks an event. Communication has
always been something important to me, but until I began to take
responsibility for events, though volunteer service I began to
appreciate the value of communication with other coordinators, the
participants, and other community members. I volunteer everywhere in
the spectrum, I volunteer in walks, seasonal events, proctoring, and
more, but I primarily volunteer with children. Over the past years I
have volunteered over 50 hours at B.W. Tinker elementary school at a
monthly program partnered with the Kiwanis Club. I became the
president of the Kiwanis club my junior year, and since then I have
taken responsibility for major aspects of this after school program.
I took on responsibilities such as coordinating with the elementary
school to ensure a successful day, planning the primary event to do
with children, coordinating with our high school members to ensure
their arrival at the event, and even took on the responsibility of
gathering all the materials to do with the kids. One of the biggest
challenges I faced at this volunteer could have been avoided with
more communication. At one Tinker event, the elementary coordinators
left a child with mental disabilities with us, and we had not been
told about their arrival until their arrival. This was a very
difficult challenge for us because we were not able to take proper
precautions for the situation prior to their arrival. Although we
were not aware we were able to allocate enough attention to the
student to take them out of harm's way. For me, the satisfaction of
working with kids is one of the best feelings in the world. I find it
amazing how strong children's emotions are, and how passionate they
can be about something they know little about. Through my volunteer
services there was a true awakening to me not only on how important
communication is, but how important it is to success both in and out
of volunteer work.