Name: Rachel Maxfield
From: Yakima, WA
Grade: 10
School: East Valley High School
Votes: 0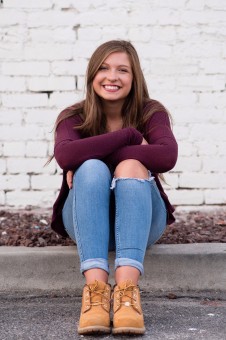 Rachel Maxfield
Youth Forward
14 November 2017
The Eyes that Changed my Life
One look into their huckleberry eyes, one story about their broken
households, or one piggy back ride in the park of the low-income
housing project is all it took to capture my heart. In March of my
freshman year of high school, my family moved from the suburbs of
Bothell, WA to the rural Yakama Native American Reservation in
central Washington. After a month-long of volunteering throughout the
summer, my family felt called to uproot our lives and move to the
Reservation to work with a Christian ministry and minister to the
Yakama community.
Through the forceful displacement from their original land, many Native
American Reservations have been left in deep poverty, spurred on by
hopelessness and continuous money mismanagement. Alcohol and drugs
numb the pain for a while, but leave children facing unbelievable
abuse and neglect.
Volunteering with Sacred Road Ministries has become a routine in my life. Summers
are a marathon of vacation bible school, roofing and painting houses
in the community, and sharing the love of Jesus to these desperate
people. Every Sunday morning I lead a group of K-2nd grade girls in a
Sunday school group. I ride as a bus monitor every Sunday before and
after church to transport children, youth, and adults in the
community to our church, Hope Fellowship Presbyterian. On Tuesdays, I
volunteer as a worship leader and videographer for the "Best Youth
Group Ever" at HFP. During the school year, at least eight hours a
week are spent volunteering in this broken community; during the
summer, closer to forty hours a week.
Volunteering with neglected and abused children has made me realize that I want to
help people living in poverty. I see the neglect from their dirty,
ripped clothes, the lack of a diaper on a two-year-old, the
sixth-grader who can't read, and the unmanageable lice on matted
haircuts. It hurts my heart to send them home after a healthy Sunday
morning playing with them at church. Even so, the smiles I see from
dirty faces, the laughter I hear instead of tears, and the tears I'm
able to comfort make what I do worth it.
When I think about the trauma that these children face daily, I'm
overwhelmed with a desire to change it. I'm determined to do what I
can to minimize the pain that comes from financial distress. I'm
fascinated with the pockets of poverty that are scattered throughout
America and the contrasting cities of luxury that overshadow any
desperate cry for help. A career in business and finance would allow
me to pursue this fascination, explore the different kinds of
resources available for impoverished areas, and provide help to
people where I am able.
I want to be educated to help low-income people manage their money and
expand their world. Looking into their huckleberry eyes that have
seen terrible pain, I've discovered a dream to learn, educate
others, and change the world.