Name: Emilee Spozarski
From: Pittsburgh, Pennsylvania
Grade: 10
School: Baldwin High School
Votes: 0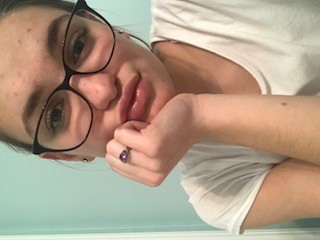 The
Gift of Music
I
love summer, and I always look forward to the activities that come
alone with it. My favorite summer event by far is my church's
Vacation Bible School. For one week at the end of each July (roughly
twenty hours), I get to spend my mornings teaching young children
about God's love through song and dance. I choose to participate
because I am dedicated to my faith, and I simply enjoy music. It is
sometimes a challenge to take care of the kids and keep their
attention, as some of them are quite young, but the rewards I have
gained through my experiences are so valuable. I have learned to
exercise patience and compassion on new levels, and I get to shape
young minds through very simple acts. Seeing kids grow and have
genuine fun is so satisfying.
To
me, "forward looking" means that what one is involved in and
doing now will have an impact on their future, whether it be in
helping one choose a major path to take or even simply liking or
disliking something. This activity that I participate in is "forward
looking" for me because it exposes me to the responsibilities that
go along with childcare and teaching. Although my intended career
path does not line up with this, I do not know what the future truly
has in store or if I will change my mind. I can also use this
knowledge if I choose to have a family when I am older. I hope that
through continuing to volunteer at my parish's Vacation Bible
School I can inspire other young people to do what I am doing. I
hope they will invest themselves in their faith and extend a hand to
help teach other generations after them. I think that my individual
contribution to this activity might not be what makes an impact many
years in the future, but instead my work combined with that of the
people who volunteer alongside me will light the way for up and
coming children who hope to make a difference, too.