Name: Simon Merheb
From: Cypress, Texas
Grade: 8
School: Cypress Ranch High School
Votes: 14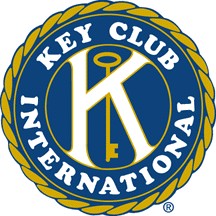 Volunteering. Seen as a gift to some but as an additional requisite on the
constantly growing graduation list to others, volunteering has
become ever more important in the fragile lives of teenagers
everywhere, from the mighty USA to places as exotic as India. Let's
face it, giving back to one's community has many benefits such as its
intrinsically rewarding nature, the ability to obtain a certain depth
of knowledge unteachable in schools, and a potential to shape the
world one person at a time. Are you ready to take the plunge?
At my local Key Club in Cypress, Texas, I have been graciously gifted
the opportunity to meticulously carve 100 hours of my time a year in
order to participate in a multitude of youth service/community sevice
projects, ranging from local festivals to large- scale relief
programs for Hurricane Harvey. Thus, I have been able to take on a
number of responsibilities as a conscientious volunteer, such as
guaranteeing the satisfaction of the people I serve or managing a
group of first- time volunteers and immersing them in the deep rooted
Key Club culture. Gaining that certain depth of knowledge unteachable
in schools, such as countless life lessons ranging from "the
cruciality of diversity" to "life is too short to hold grudges",
has certainly given me the most satisfaction as a volunteer, as well
as allowing me to be better equipped for our ever competitive and
evolving society. Even though I thoroughly enjoy the selfless art of
volunteering, there are most definitively challenges I face as a
volunteer, which attempt to maniacally chip away at my passion for it
like acid rain on marble. Of the multitude I face, my biggest
challenge as a volunteer would most definitely be the challenging
standards set for me by my surroundings (people around me). As I
root myself deeper into the soil of volunteering, people around me
begin to expect more from me almost instantaneously, maintaining the
fact that "one good thing often leads to another".

If I were to come back in 10 years, I most definitely believe that my
activities would have made a difference, because it is often that the
smallest actions make the greatest difference. In other words, a
simple smile to a stranger at a disaster relief event (such as for
Hurricane Harvey) can brighten their world, whom they feel has hit
the epitomy of despair. Thus, I seek to foster change in the world
through my seemingly "small actions" namely through brightening
everyone's day with my infectious, yet joyful attitude towards
volunteering, which can actually save a life. Subsequently I see my
activities as forward looking("forward looking" for me is an
action/ activity that is beneficial to somoeone or something in the
future) because by investing in one person, multitudes of people
will benefit.
"Volunteers are not paid- not because they are worthless, but because they are
priceless". What better way to describe the gracious art we call
volunteering.