Name: Jayden Xavier Rush
From: Charlotte , North Carolina
Grade: Sophomore
School: Phillip O. Berry Academy of Technology
Votes: 0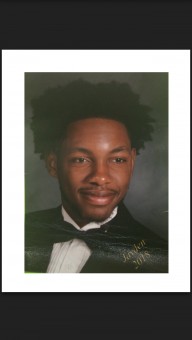 "Success isn't just about what you accomplish in your life, it's about what you
inspire others to do." Community service is important to me because
it is a way for me to give back to those who aren't as fortunate. It
would be great if I became famous with a lot of achievements under my
belt in the future. However, it would be even better if I were to use
my talents and achievements to assist others.
Outside of school, I spend majority of my time mentoring the new recruits of my school's
Debate Team and volunteering as a concessionaire at the Bank of
America Stadium.
Now to whomever is reading this, you are probably asking yourself "What is Speech and
Debate?" Speech and Debate is a program designed to allow students
to speak on issues that the average person may not be aware of.
Understanding the topics given to us require extensive research! I
know it is challenging at times for my teammates to understand the
meaning of certain topics that we discuss. Whether it be Jury
Nullification, or Qualified Immunity, the bright side to them not
understanding these topics is that it gives me the chance to step in
to act as their mentor.
I also love volunteering outside of school because it allows me the opportunity
to reach out to more people in need. The purpose of our school
volunteering at football games is to raise money for kids at our
school who cannot afford supplies to enhance their education.
After college, I plan to pursue a career as a Criminal Defense Attorney. A good lawyer
knows how to assist their client and help them through such a scary
process. Mentoring the students of my high school's debate team and
volunteering at the Papa John's concession stand has allowed me the
opportunity to gain experience working with people that will become
useful as I pursue a career in the field of law. The services that I
have produced over the years, have prepared me for a lifetime of
serving others through my dream career. Giving back to the community
is very important to me. If it was not for community service, seeing
the progression of everyone around me as well as myself would be
unimaginable.