Name: Maggie Chan
From: Fresh Meadows, NY - New York
Grade: 11
School: St. Francis Preparatory High School
Votes: 0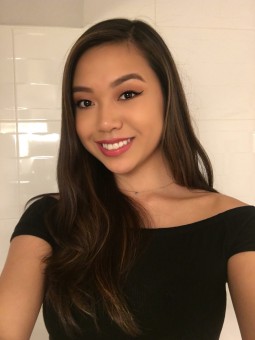 While
browsing through volunteer opportunities, I wanted a learning
experience rather than just hours on my resume.
I initially chose my local nursing home because I wanted to help my
community and interact with people at the same time. Currently, I
have volunteered over 300 hours since 2014. During my time there, my
perception toward taking care of people completely changed. What I
believed to be a job that revolved around physical labor such as
transporting the residents around, bringing them to the bathroom, and
serving them food, quickly turned into a lesson on how to cater to
their emotional needs as well. Working there opened my eyes to the
daily life that is their reality. Many of these elders were often
isolated from their families, struck by illness, or had little to no
friends on their floor. A particular woman, as I recall, craved
physical affection so badly that she would ask to hold your hand for
an extended amount of time and throw a tantrum when you had to leave.
It became apparent that the lack of human connection negatively
impacted their mood and overall determination to get better. When I
helped out in the physical therapy room, the residents who I once saw
huddled in the corner refusing to move were more than happy to
exercise with me by their side. They would look at me with both joy
and bewilderment when they found out I was there to help them instead
of visiting family. It was there that I realized recovery was not
only a physical journey but an emotional one as well.
As
I thought about my future, it was inevitable to feel that my
volunteer work propelled my pursuit of a career in nursing. Being
offered a seat at NYU Rory Meyers College of Nursing is the first
step in going about this extensive journey to not only change how
patients receive proper health care but also in assuring that
emotional support is provided alongside them in order for a complete
recovery. Being the second largest nursing college in the country
and ranking in the top ten for NIH funding, I could see myself making
progress in both health and human relationships as an undergraduate.
Although my time at the nursing home did not make a drastic
difference to the home in its entirety, it meant all the world to the
individuals within it. Volunteering has armed me with the
determination and skills to work toward a future superfluous in
innovation and development.