Name: Preston William Fejfar
From: Elk Point, SD
Grade: 10
School: Elk Point- Jefferson High School
Votes: 0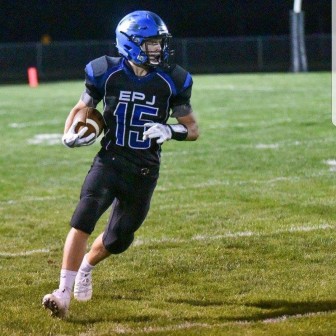 Volunteering is a big part of me and who I want to be. I try to get as much
volunteering in a year as I can. I do a lot of different volunteering
tasks that I feel makes me who I am. After volunteering all of these
hours I have noticed something special. When I finish the volunteer
task, the faces of who I volunteered for makes my day. They are
always so appreciative especially if it was an elder that needed some
help. I am a mentor at my school for the incoming freshman, which
allows me to help the freshman through tough times in school. If they
have a question about homework, sports, or clubs I am there to answer
for them. I also volunteer a lot of hours to various things such as:
helping people move appliances, playing bingo at the nursing home,
cleaning up the church cemetery, helping out at basketball and
football camps, working basketball tournaments, delivering water
softener salt to people in my community, working at the concession
stand for activities, being an elementary flag football coach, and
helping people with landscape around their house. I have put in over
a hundred hours of volunteering in while managing a 3.55 GPA, plus
playing in 4 sports throughout high school. Another thing that tops
my volunteering is making it into the National Honor Society. In the
national honor society, we do various things such as, collect shoes
for people in need, recycle paper, and get clothes for people in need
during Christmas.