Name: Toni-Ann Jarrett
From: LAUREL, Maryland
Grade: toniannjarrett72@gmail.com
School: toniannjarrett72@gmail.com
Votes: 0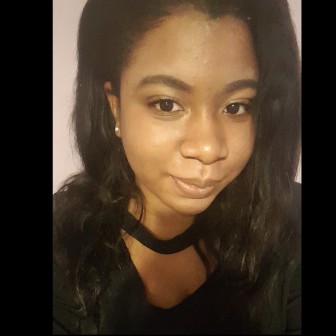 Toni-Ann
Jarret
27
12 2017
The
most prominent volunteer position I have held has been working with a
government funded school called Alpha School. It provides a nurturing
environment for autistic children across the spectrum, and fostered a
culture of creativity, entrepreneurship, and innovation. I
volunteered at this school, full-time, between 2012 and 2015.
Working
with young children on the autistic spectrum presented many
difficulties. Our class consisted of children of many ages and, as a
teaching assistant, I had to deal with many tantrums which were
beyond the control of the young teacher. I would often have to
physically restrain certain students and reword the questions that
riled them up.
My
basic duties involved managing the schedules of the children. While
this sounds simple, each child had a specific schedule which was
tailored to their learning ability and reading speed. Each child in
the school had a schedule which I had to maintain on a day basis.
Since
I was a child I have been involved in volunteering. When I was nine
years old I raised R20 00 to build a prosthetic leg for a local
Secretary Bird who, after flying into some power lines, was rendered
helpless. With the help of the community, I managed to raise enough
money to put it back on its feet. It is still alive today and living
its best life in a reserve in Norther Kwa-Zulu Natal. My biggest
challenge was dealing with those who could not afford to contribute.
Especially those that my young cousins convinced dos stay over. They
might not get the same amazing prizes from Santa. (Like me).
The
best part of volunteering is the smiles. The most hopeless humans
give the best smiles and it's the best. It'll knock you off your
seat.
After
I left junior school, I became very obsessed with riding my bike into
the countryside near my house. It was a really cool run which
reminded me why I left KZN. The industry here, between psychology,
television, etc. is palpable. I wish you
Since
I left high school I have volunteered at least 20 hours a week.
Volunteering is not a glamorous thing to do but I have found it to be
incredibly fulfilling. It's very important to acknowledge those
less fortunate than you. I think it's tacky to ask what the future
holds and how one might alter it. As students in a privileged society
it is important to acknowledge the power we hold and the potential we
have to change the status quo in the modern-day class struggle.
Working
in a volunteer situation has taught me many things, but the most
important is this: it doesn't matter how much money you have, what
your do, who your friends are or who beautiful you are: to give back
is the most reward thing you can do. Your gift or love or light (no
matter how small) could make someone's smile shine brighter.