Name: Caleb LeMaster
From: Winter Springs, Florida
Grade: 10
School: Crooms Academy of Information Technology
Votes: 0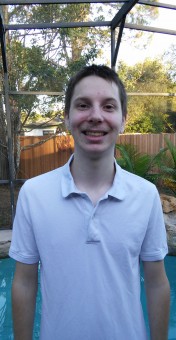 The
Lesson to Learn from Volunteerism
Throughout my life, I have chosen to volunteer at my church, not just because of
charity, but because it was also an easy way to get community service
hours for school related business. Since I went to my church every
Sunday (and sometimes other days for miscellaneous events), I had
easily accumulated over 30 hours alone of community service at my
church in 2014 (I have over 100 hours since then). I have many
responsibilities there, such as handling tech for VBS and other
related events, helping with constructing our giant 'Noel' play
every Christmas, and assisting with manpower when we aid the poor in
different outreach efforts.
By far, one of the biggest challenges associated with these
responsibilities, is their duration. I can be working on these
efforts for hours on end, so endurance can be a must have in some
cases. However, the biggest satisfaction of all of that effort, is
seeing the effect all of that work does for other people. In VBS,
it's seeing the kids enjoying themselves, and their parents being
grateful for having their children have something to do. The Noel
play gives families an event to go to during Christmastime, and the
outreach efforts leaves a positive impact on the people we effect,
with them being direly grateful for our efforts. From this, I have
learned that in life, you must work hard to see the good the world
has to offer.
As a result, my efforts for volunteering for my church can be seen as
'forward looking'. By forward looking, I mean that as we work
harder for others, we can begin to see the good that can be brought
back as a result. When we look forward, we can see the people who can
work hard enough to bring good into this world of strife. When I
volunteer now, it seems less and less every day that I'm working
for the service hours, and more like I'm working to bring more good
into the world. Perhaps by working hard, it could serve as an
incentive for others to work harder as well, to produce more good in
return.
As others begin to work harder, it makes even more people see their
example, and they add to the crowd. Within a couple years, this would
certainly make a difference, as one man could grow into a group of
thousands if he worked hard enough. As a result, the one act of good
could turn into a thousand acts of goodness for the world to see. The
only catalyst that is needed to see good increase in this world, is
if even one man acts to sacrifice his time and effort, to help
another person in need.