Name: Keely Morrison
From: Helena, Montana
Grade: 10
School: Capital High School
Votes: 0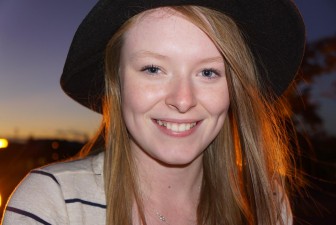 Art and creativity have always been an important part of my life. I
believe that creativity is a vital part to our education system; and
in my work with the Holter Museum of Art's youth art program, I was
able to change my personal outlook on life in addition to inspiring
many young children to pursue new artistic opportunities in their own
lives.
I have worked with this program for the past six summers averaging
about 60-100 hours of volunteering each year. In this program I
helped plan and prepare for weekly lessons and practiced the
different activities so that I could ensure that the children had a
successful and fun experience. I led demonstrations, and ensured that
all of the kids stayed on-task. I was also in charge of younger
volunteers, providing them with work direction, advice, and the
resources needed to deliver successful classes.
One of the challenges that I faced while participating in this program
was finding other ways for the children to engage in an activity when
they became restless. The way that I addressed this challenge was by
finding different activities that connected with these children and
then integrating different aspects of the activity into them. After
doing this, these children were more focused and ready to continue on
with the day's artistic lesson.
Throughout my work with this program, I was able to see the spark of creativity
light up these children's lives. Some of these campers were at-risk
children who had never really experienced art or excelled at anything
before, especially in their school lives. However, when they came to
these camps, they were able to express themselves in a new, positive
way that provided them an opportunity to experience a successful
outcome. As a result, you could see their eyes light up with a world
of new, creative possibilities and a new outlook on life.
I plan on pursuing architecture as a future career and using the skills I
develop in training for that career to design buildings that will
benefit economically and agriculturally challenged communities. My
volunteer focus with the Holter Museum of Art aligns with this career
goal as the focus of my work with these children was to show them how
design and the arts can be used to enact change in their community. I
sought out to foster change in my community as this activity gave
kids the ability to express themselves in different and creative ways
unavailable to them in a traditional classroom setting. This, in
turn, allowed them to go back to the school at the end of the summer
with a new desire and readiness to learn.
Overall, this aspect of my life has taught me just how powerful the arts can
be in changing someone's life for the better. The arts allows for
productive and beneficial ways of expression which, in today's
mental health crisis, can be a necessary and lifesaving activity.