Name: Steven Alex Yeung
From: Clemson, South Carolina
Grade: 10
School: Clemson Univeristy
Votes: 0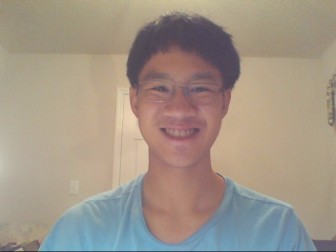 The
Lowcountry Foodbank and helping the homeless
My
name is Steven Yeung. I am currently a senior at Stratford High
School. I never thought volunteering was a necessary thing in life.
When I joined various clubs at my school like Beta Club and National
Honor Society, I found out that volunteering can make a big
difference in the community. I do many projects with the Beta Club
and the National Honor Society, but I have decided to do a project on
my own.

When
I heard of the homelessness that was going on around in the
lowcountry, I decided to take action. The percentage of homeless
people without food or water was outstanding. That percentage was
too big. It was off the charts. Because of that, I found an
organization to help with the needy in that area. The Lowcountry
Foodbank was my solution. This organization takes food that is
generously donated by farmers/manufacturers and is distributed to the
needy in the lowcountry. I am usually at the foodbank around three
hours a week. I try to go as often as I can. My responsibilities
include sorting out the food and making sure it gets distributed to
the right locations of the lowcountry. The biggest challenge that
comes from volunteering comes from if you are really willing to
volunteer. I had to face this challenge because sometimes I just did
not want to go to work. I was either lazy or in a bad mood. I had
to take various steps to overcome this obstacle. I am now readily
available to volunteer. Giving back to the community, not receiving
can be the most satisfying thing I feel about. I feel like giving
back to the community gives me satisfaction because I know with help,
the community can become a better place for people to live in and for
the future generations to come. Volunteering at this particular food
bank has taught me that there are people out there who are not as
fortunate as others and how we should not take anything for granted.
It has taught me that a hard work ethic is needed to succeed in life.
Volunteering is something that will influence me for the rest of my
life for good and bad reasons. After all this time volunteering, I
look back at what I have accomplished, and it is satisfying to see
that you can make a difference in the community. For the next
several years, I hope I can see myself lead a volunteer organization
that will help end the homelessness around America.