Name: Jeremiah Noel Ball
From: Orlando, FL
Grade: Senior in High School
School: University of Central Florida
Votes: 0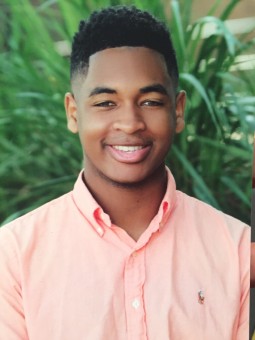 Service, Is defined as the action of helping or doing work for someone other
than yourself. Lending a helping hand to not just those in need or
less fortunate but to any fellow person. Often times people believe
service is just to help those less fortunate or those in need. But
service is helping all people in any way possible such as helping
boys learn how to tie a tie or giving a person a contact for a job
opening. Growing up my mother always instilled in me that service is
important and is an obligation due to the many blessings I have
received growing up. Also that seeing those who go without a lot of
things humbles me to be grateful for all I have. Ever since middle
school I always volunteered with my mother at local homeless
shelters, Salvation Army locations, and city missions. I continued
this volunteering throughout high school because it was a
requirement. It took me a year or two to figure the meaning behind my
service. It was when I realized service was more than just helping
the homeless but making an impact on the communities that I lived in.
During my high school years I decided to volunteer at my school as a camp counselor
at our annual basketball camp for youth grades 3rd through
8th. I have volunteered at this camp over 4 years now and
have seen multiple young athletes grow, improve, and appreciate the
game of basketball. My high school is very well connected to the
community as far as summer programs and this was my way of service to
the school since I played basketball all 4 years.
As a member of Progressive Black Men Incorporated, a professional community service
organization, I have learned the true meaning of service. Shirley
Chisholm once said "Service is the rent we pay for the privilege of
living on this earth." I strongly believe in this statement and
have carried out acts that portray the meaning of it. Such acts
include volunteering for a nonprofit organization called Cruising
with Autism. This organization is ran by a friend of my mother and
she was inspired to provide vacations for Autism patients and their
families. I have tabled for her organization at multiple events and
have helped set up for presentations. By doing this I am helping her
expand awareness for Autism and promoting her organization to the
community. I believe that the efforts I have made to provide service
to the community in which I live in has given me a sense of
compassion and humanity to all.