Name: Colton J. Garrett
From: Spokane Valley, Washington
Grade: 11
School: University High School
Votes: 0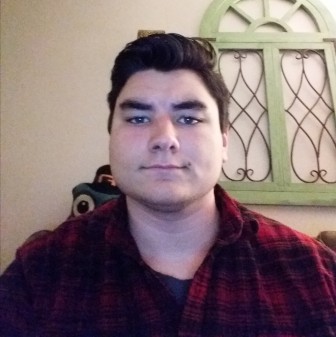 The Need of the Many

One of the greatest men of the twentieth century once said, "Life's
most persistent and urgent question is, what are you doing for
others?" That man was Dr. Martin Luther King Jr. who is a fantastic
role model for anyone who wants to help people in great need, and
volunteering is a great way to do that. For me personally, I chose
the avenue of attending three youth camps as general help. I choose
that position because I want to help in any way possible to the fight
against people being need in my community and in my state.
I have contributed about 175 volunteer hours from my times at the Washington
State UPCI Junior Camps, and during those times, I was a general help
at the camp. My main responsibility was kitchen help. I helped
prepare the food for the campers, counselors and other staff. Not
only was preparation a factor of my job, but helping serve was a part
as well. The job I was most involved in the kitchen was dish duty.
This was a key piece in the whole process in the kitchen duty,
besides actually making the food. To get the dishes ready for the
next meal. My other duties where usually involved in keeping the
campers involved in the activities. This was the harder job because
those kids are aged seven through twelve, and crazy and unfocused,
making them hard to control. Even through that tough obstacle, I
gained satisfaction by seeing the smiling faces of over ninety
children, and even from seeing clean dishes in the kitchen. Though
the jobs I had were small compared to those of chefs, and counselors,
I did learn a great many things from it. I learned that small jobs
are some of the most important pieces to making things run smoothly,
because small things add up eventually, and taking one small item off
the plate of one, and spreads work to many, giving ease to the whole
team. Another important lesson I have learned from volunteering is
how my time, however important it may be to me, is much more valuable
to a larger group of people.
Although my career goals are not specifically involved in being a volunteer, I
have plans to continue doing so. For me, this avenue of volunteering
seems to be forward looking, which I interpret as being advanced into
a larger role in my future. I have wanted to be a camp counselor, but
I would have to be eighteen to be eligible, this coming up summer, I
will be a counselor, and my role will be deepened and I am very
excited for my future experiences. The smallest change I would like
to see is just one child living a better life. In ten, twenty or
thirty years from now, I think my difference may have a butterfly
effect on people helping people, from on group of kids, to the next
generation helping each other out.