Name: Steven Escobar-Mendez
From: Waldorf, MD
Grade: 11th
School: Thomas Stone High School
Votes: 0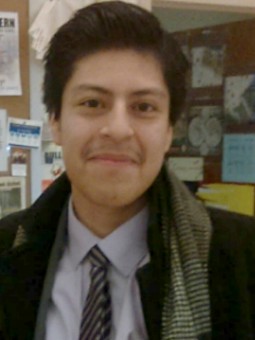 To
care is to help,
I
cannot specify just one volunteer work that I have done. I am part of
Key Club, W.E.B Dubois, SGA, FCA, church organizations and other
groups that strive to help others and the school. I choose these
clubs because ever since I was little, I always wanted to make a
difference in this world. There would be times that it would only be
2 hours per week and other times it would be more than 8, that is
when we are doing events. As a volunteer, I have roles as vice
president in some, but I ignore that because if we are there to help
then it should not matter who leads but if we get the job done. I
have assisted in activities such as food baskets, fundraisers, food
and clothes for the homeless, and holidays gifting to the community.
The
is no big challenge but to complete the objective of helping the
community. The satisfaction will come with the smile we put on
people's faces. Through all the community work, I have learned so
much such as what a traditional Thanksgiving dinner looks like;
different ideas and backgrounds of people; and how to lead. This
presents the "forward looking", which I believe means the hope
one has that their work is not in vain and in the future the results
will be shown and more opportunities to help will be presented.
When
I left my old school, although at that time I did not notice it,
there was a change created by what I did. They gave me one of the
best gifts I have received which was a book of "thank you" by
everyone that I impacted. It brought me to tears to see that, what I
saw as small acts, had a big impact on others. I plan to do the same
wherever I go. I help where it is needed and the best reward
throughout these many years has been the smiles. A smile is the great
payment because we all live in this world together, we should help
one another without asking anything in return just the hope that they
too will help someone.

If
I were to come back in ten, twenty, or even thirty years I would hope
that all my past volunteer activities would have at least made a
small difference. This is because I believe that there is at least a
slight change, it does not have to be physical, sometimes it is
emotional. I admire helping others because being a first generation
American, it has not only brings smiles to others but also gives me
the opportunity to experience new things, this country is full of
opportunities and sometimes we make are own opportunities for us and
others.