Name: Tyler Ball
From: Sandy, UT
Grade: 10
School: tylereliseball@yahoo.com
Votes: 3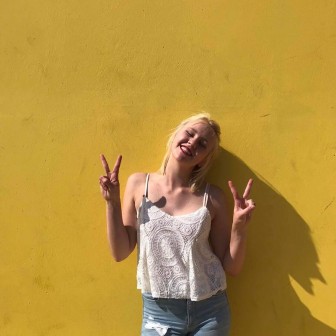 I look up from reading the newspaper at the front desk of Intermountain
Medical Center to find a woman waiting for my help. She asks if I
know the hours of the hospice program here at the hospital; I've
been volunteering here every Sunday morning for the past two and a
half years and have never heard of such a program. So I tell her that
I'll call the operator and ask them; despite the rolling of her
eyes and her muttering of "it's your job to know these things",
I stay calm and complete my task, ultimately discovering the answer.
Joyously, I tell her that hospice is not open on Sundays but she can
call on Monday to get her question answered.
The majority of my visitors are not as grumpy as the aforementioned
woman, but I do run into them from time to time. I try not to let it
bother me, knowing that they have a sick friend or relative so they
must be stressed. I chose to volunteer at the hospital because I knew
it would look great on a college application, but I've learned that
helping those in need and being able to bring joy even to a few
people is a thousand times better than any other activity. Even
though I just work at the information desk, I have the chance to
speak with a large variety of people and help them however I can.
This usually consists of telling them the hours of a specific
department or the room number of the patient they would like to
visit. The few times I get to work with the patients, because Sundays
are slow, are some of the best; the gleam in their eyes when they see
the balloons, flowers, or plush toys brightens my day.
It can be challenging to deal with difficult people like the woman I
described above, and there are many threatening people who come in to
the hospital. One of them even tried to take his pants off in front
of me and my desk partner, but security arrived right on time,
thankfully. There are also days where it seems like nothing happens:
I sit at the desk for over an hour before one visitor comes up and
asks for help. For that reason, I pondered quitting at one point. But
then someone comes and I can see that I've made a difference, even
if it's just making their day slightly better, and I come back the
next week. Looking forward, I probably won't go into the medical
field, I'd rather be a researcher in a lab, but when I look back in
thirty years, I'll understand that it was all worth it.
Volunteering has given me the opportunity to learn about human
nature. Volunteering has allowed me to grow as a person. Volunteering
changes the world.