Name: Jacqueline Hernandez
From: Balch Springs , Texas
Grade: Freshman 2015-16 Junior 2017-18
School: Irma Lerma Rangel Young Women's Leadership School
Votes: 0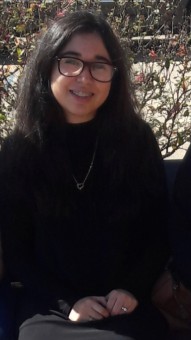 Jacqueline Hernandez
December 12, 2017
The Power of Volunteering

            Volunteering comes from the heart in helping others. I am in the program LULAC,
which stands for League of United Latin American Citizens, in my
school. I have volunteered in many places such as in libraries,
museums, picking up trash in a park, and packing food in North Texas
Food Bank. I have been three years in this program, and I have done
about five hours each month. I don't look for the number of hours
and recognition, but I look at creating a change. Recognition does
nothing but brings appealing, but humbleness brings fulfillment and
joy by working hard in helping others. My responsibilities as a
volunteer are being committed, doing it with all my heart, and being
respectful of the environment I am volunteering. A challenge I have
faced realized that not many people are helping the community. If
people don't help the community, then how can they create a change
in the world. My community is my home, even though I am a minority,
it has embraced me with open arms. I have learned that a simple
action can make a change. It brings me happiness that an act of
kindness is what lightens up a day for a family, a friend, and the
environment. My goal in life is to become an architect. I want to
build homes and buildings for the city. I love giving back to the
community, and volunteering is all about doing that.
When I volunteer, my purpose is to bring happiness in people's heart.
The world has had many cruel things. Volunteering is a step forward
in healing the wounds of the world. Volunteering is forward-looking
of solving problems of the past to construct a firm foundation of
innovation and success. Forward-looking is making a better future for
everyone. People need someone to push them into walking forward in
the future. Volunteering is the hand reaching out to people, to
fulfill its purpose. Its purpose is making a change. I have
volunteered in food banks in the desire to fill empty stomachs. I
want for hunger and starvation to end in families.
If I were to come back in twenty years, then I will see an impact
volunteering caused in people's life. Families that have received
food, a new park created for children, new trees planted, these
activities, it helped someone's life and the community. It takes a
single person to help make a difference in someone. I love to
volunteer because I am helping a life to walk in the future of vast
possibilities and doors of opportunities.