Name: Carolina Borucki
From: springfield, Massachusetts
Grade: 11
School: Bentley University
Votes: 0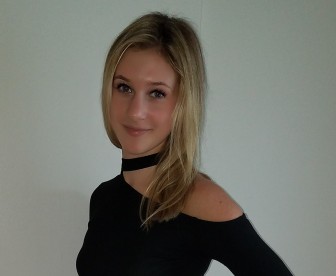 Carolina Borucki
Youth Forward Scholarship 2017
Topic: Volunteerism and Youth
31 December, 2017
Fours years ago as a freshman entering high school whether it be a guidance
counselor or teacher everyone encouraged us to take part in community
service. The school offered three different clubs, dedicated to
volunteering, that half the school was part of, failing to mention
the dozens of other ways to give back to the community. I did not
discover that until sophomore year when I came down with a severe
case of pneumonia in the middle of swim season that benched me for
many months even after the season had long ended. I could barely get
rid of the fever let alone swim two-hundred laps back and forth six
days a week. That was the moment when I accepted the fact that this
season was over for me and started to consider other options of how
to spend time on the pool deck. I became a volunteer assistant swim
team coach at the local community center for the juniors. Working
with those kids five days a week for hours at a time was what
ultimately launched my interest to giving back and being involved
within the community. Giving them advice hoping they would not make
the same mistakes I did at their age also launched my love for
working with children and ultimately leading me to become a swim
instructor. However, at times it was difficult watching them win
their races feeling that was what I should be doing, but was not able
to due to the pneumonia, seeing them improve after a long season of
hard work under your wing was the best feeling in the world and
topped all the other negative thoughts.
My volunteer work did not stop there as throughout the rest of high
school I was constantly involved particularly at my parish where I
dedicated hours each week to setting up, cleaning, organizing, etc.
All that volunteer work earned me an important position as the only
youth representative on the parish council that is in charge of
monitoring current activities as well as suggesting improvements to
encourage more kids, but especially teens to take part in their
parish. This group was also on a volunteer basis, but it proved that
hard work and dedication will pay off and even at such a young age,
given the voice to influence I can make a change in my community. It
would be amazing to come back in twenty or so years and see children
or teens still using what started off as my idea being bounced around
at a twelve people table on a Wednesday night. That power encouraged
me even more as now I have bigger goals and they will only continue
to grow. It thought me that if at seventeen years old I could
influence people in my community three times my age, I am excited for
what I will be able to do in the future to come.