Name: Mark Niemeyer
From: Apopka, FL
Grade: eileeniniemeyer@gmail.com
School: eileeniniemeyer@gmail.com
Votes: 0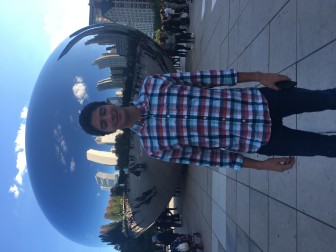 I am a Seventh-Day Adventist and a member of Forest Lake Church in
Florida. I am also a proud member of a youth group named Youth
Council, for which I commit about 80 hours to. I chose to be a part
of Youth Council for many reasons, but the most important reason I
chose to be a part of this group was because of the ability it gives
me to be able to learn how to lead, organize, and execute an event
that allows me to better peoples lives.
With in the group I am a leader of a committee called Becoming Retreat. I
am in charge of planning an annual 24-hour event at a local camp
where student from grades 7-12 within the community come and
participate in activities and discussions. The goal of this entire
event is to assist students in"Becoming"
more like Christ. My biggest challenge every year, is developing a
theme that the entire event will revolve around. Every discussion
activity and activity must point directly to this theme. In order to
develop this theme and events around it, it requires countless
consecutive hours of writing questions, creating groups, and
communicating ideas with other members.
Even though this youth group requires lots of commitment and time, the
feeling of accomplishment that I feel upon completing the event each
year is worth it. The ability to lead a group and be a part of it
gives me confidence and a sense of importance and purpose. I am also
satisfied with the leadership skills of organizing, delegating, and
executing that I have learned being a part of my committee. I have
learned the importance of communication and how it affects peoples
attitudes and actions. I have also learned the importance of putting
individuals with complimenting personalities together in order to
complete a task. Looking forward into the future, I hope that the
skills I have developed during the past 4 years with Youth Council
will benefit me in my career, social life, and other volunteer
opportunities I participate in. If I do achieve my career goal as an
engineer, and become the leader of a specialized group of individuals
who work to create a working machine or product. I believe that the
experience as a leader on Youth Council where I created an event, can
be utilized instead to lead a group and create a machine or product.
In the future I know that the events and countless hours of work will
have made a difference in my community. By focusing on the theme I
hope to empower youth my age and younger to become more like Christ
and used the things they have learned through their relationship with
him to help even more people know and become like Christ. In 10 years
I know that youth that I have inspired will take my place as members
on Youth Council and through the event people will appreciate one
another more and better the community.