Name: Valeria Acosta
From: hawaiian gardens, ca
Grade: valeria.acosstaa@gmail.com
School: Artesia High School
Votes: 1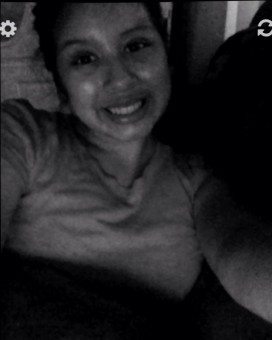 The
Power We Have Inside
Volunteering
has a positive effect on my community and myself included. I have
been volunteering at my church Grupo Misionero Juan Pablo ll Perpetuo
Socorro which helps raise money in order to build a house for orphans
in Tecate, Baja California.This group meet for 24 hours a week for 42
weeks. I learned many important skills through my community
involvement specifically, the importance of growing as a person. To
explain I am able to experience the point of view of an orphan who is
only able to eat beans everyday with hot dog buns. This experience
with my church group made me able to be grateful for every little
thing I have at the moment because not everyone has everything I
have.
Grupo
Misionero Juan Pablo ll goal is to be able to build a house for
orphans where they will have twice as much space than they have now.
The current situation with their home is having thirty children and
two sisters living in a house with four bedrooms and two bathrooms.
Our hope is to be able to build a house in which there is enough room
to place twin beds for each child instead of having them have eight
bunks beds to a room. We address the problem of raising money by
selling food and collecting donations to purchase building materials
and go out there to help build the house the orphans deserve.
As
a volunteer my role in the group is to sell food such as churros and
nachos on the weekends and sort the gifts donations we get during the
holidays. During the holidays we get around two trucks full of
clothing, toys, and food for the children in which afterwards we
travel down to Tecate and throw them a Christmas party where they
each get new outfits, new toys, snacks, new shoes, and more.
I
have accomplished a lot because I was able to influence other youth
members to take part, help organize donations, sign up to go visit
the children, and make a difference. This means something big because
I was the first youth member to volunteer in which it created a big
difference from the number of youth we have now.
I
look forward on seeing the accomplishment that were made by everyone
involved. Fot me forward looking means the onward progression
meaning the progress made forward. If I were to come back in the
future I believe my activities would remain the same because to
participate everyone has the same duties. I seek that people change
their views on their life and give back to their communities with
what they have.
When
we think of what we have we are not always thankful nor satisfied,
yet little do we realize that our life is another person's dream that
might never come true. If we do not start volunteering and helping
back the community god only knows if tomorrow we could be the ones
being helped.