Name: Ouniol Aklilu
From: University Park, Pennsylvania
Grade: High School Senior
School: Pennsylvania State University
Votes: 0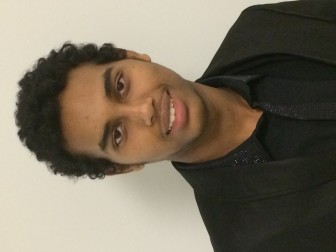 The
Road To Tomorrow
Student sharing is the most important activity I have ever participated in
through organizations such as Community Emergency Assistance and
Green Club. My participation in school and community organization
started since I was child in the boy scouts till today. While I was
in Ethiopia, my homeland, I had participated in different clubs such
as junior league club, local sanitation and green club and orthodox
club where most students play a big role in the life of those that
need our help. We used to go around the neighborhood to give food and
donate clothes. Also, sometimes, clean up the neighborhood for
community health and tourist attraction.
In my local community, I also participated in sanitation activities such
as cleaning up the garbage of neighborhood houses on weekends with
the local people. Every year, during the summer, we come together to
clean up trashes along the river banks, roads and streets. Plastic
bags were the main pollutants in our community. We seriously give
attention in educating our residents in distributing pamphlet at
church. I was a member of the green environment club organized by
youth association of Local County. We have peer to peer education
about individual hygiene and community hygiene. We participate in
local fund raising to print some brochures and newspaper about local
community sanitation. I remember that church fundraising was one of
the challenging part of our duties. It was hard to convince that we
had a bright vision for the community and that we need their help to
make it real. Through practice, we got some residents who are willing
to be a representative of our local sanitation project. We tried to
show them that we were truthful in our words and we keep our promise.
Gradually, as they observed our activities of cleaning, community
education and publication and orientation, we attracted many
residents to support us and help us in our mission.
I was very glad I could be a part of an organization that made a
difference in the community. Even though, my volunteering had little
impact on the whole community, my volunteer work would once inspire
others to do the same. I have had a lot of interaction with lot of
people in my journey and each has a place in my heart.
The combination of academic and service can really show the beauty of a
community. I feel through volunteering, I have gained the love of
people across the world. I know if I face any obstacle throughout my
career, there are people who I count on to help me. My main mission
in volunteering is not to help the community today and let it slip
back where it started if there are no one to take care of it. I am
looking forward to the future where everyone in the community cares
for one another and inspire other communities as well as the whole
world. That is what forward looking mean to me.
Ouniol
Aklilu