Name: Drew Samson
From: Porter Ranch, CA
Grade: 12
School: Occidental College
Votes: 0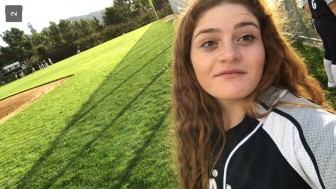 The Spirit
of Giving
Drew Samson

In fifth I
took part in a field trip to an underserviced school, only seven
miles away from my modern elementary school. It was here, that I got
my first glimpse into the impoverished situation children my own age
had to learn in. The school I traveled to was rundown, but this was
not the most tragic thing I would encounter that day.
As
I was playing with a little girl, showing her the brand new crayons
we had brought her, she told me, "Thank you for these crayons. I
have never had a box before. My mom says she would rather keep the
water on." These words stopped me in my tracks. Both my
friend Riley Gantt and I came to the conclusion that these children
understood the situation they were in, and desired to get out of it.
They had the passion to learn, yet they were missing the supplies to
accomplish this goal.
Therefore,
with much help from Riley's mother, Riley and I started Rainbow
Pack. We started collecting and assembling school supplies ranging
from pencils to backpacks. At the start, we had to fill each backpack
by hand, which took hours, and many late nights.
However,
this monotonous work was all worth it when we saw the smiles of the
children on delivery day. Nothing has ever warmed my heart more than
when I was able to give a little girl a backpack on her first day of
school. The smile and glisten in her eyes is an image I will never
forget. That day I felt as though I was not only making a difference
in my community, but rather making a difference in the life of a
child.

School has always been a priority
in my life, therefore, being able to give a child the opportunity to
make it a priority in theirs is something dear to my heart. Without
Rainbow Pack I would never have been exposed to the need and desire
for supplies by students just a few miles away from me. Rainbow Pack
has allowed me to escape my isolated world, where kids (including
myself) have all they need, and to witness children who desire to
learn without the common necessities.

Over
the years Rainbow Pack has expanded into a club and a leading charity
among LAUSD organizations. Thus far we have given out 20,000
backpacks to deserving students and hope to deliver to ten schools
this coming summer. As a founding member, I started and serve as the
president of the club run at my high school. As a club, we fundraise
for the foundation. Throughout my service to Rainbow Pack I also
acquired a $10,000.00 grant from Lush Cosmetics through their Charity
Pot program.

Volunteerism
is something that is central in my life and guides almost all my
activities. I believe that giving back to one's community not only
brings hope to that particular community, but also blazes a trail of
light for future generations.