Name: Mason Leigh Neal
From: Wilson , North Carolina
Grade: 16
School: Community Christian School
Votes: 0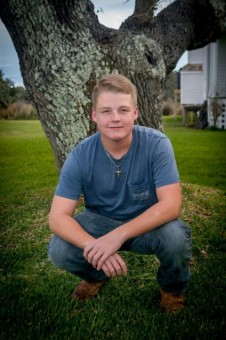 The Experience of a Volunteer
In my eyes community service is a great way to honor and gratify the
community that I spend my time in, and it allows me to bless a
community that I am unfamiliar with. I do not limit myself to a
certain community service because I like to serve in various ways.
For instance, I go on at least one mission trip with my grandmother's
church once a year and the most recent was the summer of 2016 when I
visited Washington D.C. to serve the homeless. This experience was
eye-opening because I met many nice people and I learned that
happiness and fellowship does not come from possessions or being a
part of a certain group, it comes from interaction and placing
yourself on an equal plane with others. During this trip we began
working at 9 o'clock in the morning and finished at three o'clock
in the afternoon. Over a span of five days this added up to be thirty
hours.
I went on another mission trip to the mountains of North Carolina the
year before I went to D.C. and I met the nicest couple of which I had
the honor to serve by repairing their house. That week consisted of
long hours from eight o'clock in the morning to three o'clock in
the afternoon, but it was truly worth it. The days were smoldering
hot that late July week. The main goals of the week were to finish
the construction of a wheelchair ramp, repair a major leak, and
install a new shower. We finished all of the assignments even though
some seemed daunting to overcome, but it was not the actual work
which touched me but instead the bonding experience that I had with
"Ma" and "Pa". She cooked me chili, biscuits, fried chicken,
fresh vegetables and much more! This lady was so sweet and she
absolutely loved our group. Pa showed me around his workshop where he
hand crafted bowls, spoons, tables, and other neat items out of local
wood. I will never forget their appreciation and gratitude that they
had for us.
My main form of community service comes through Beta Club at my school
where it is required that we have twenty hours per year (30 hours in
the previous three years) in order to remain a member. In this club I
find numerous ways to serve my community. This semester I have helped
out with a play by working the lights for the director and I also
sold Christmas trees for a church. In the past I have visited
numerous soup kitchens, helped gather school supplies for kids in
need, and visited many more places that allowed me to serve. My
motivation to serve is the compassion within me that want to provide
for the betterment of others. Even though some work was tough I have
truly gained some unforgettable memories just by simply volunteering.