Name: Ashley Hayford
From: Hollidaysburg, Pennsylvania
Grade: 10th
School: Hollidaysburg Area Senior High School
Votes: 0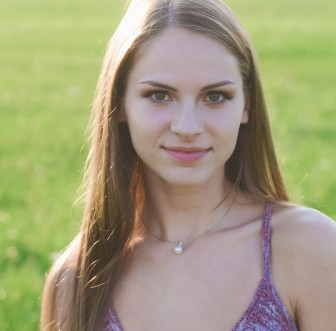 Ashley Hayford
December 1, 2017
Mahatma Gandhi once said, "The best way to find yourself is to lose yourself in the
service of others." Since middle school, I've been an active
member of my church's youth group at Providence Presbyterian in
Altoona, Pennsylvania. We've helped the homeless and youth both
locally and in cities across the east coast. Honestly, growing up in
the church, I would participate in community service because my
friends and family did, but as I grew in age, my appreciation for
volunteerism grew as well.
My first experience with community service that I remember vividly was when I served the
homeless Thanksgiving dinner. My mother signed me up for the Love
Feast for the first time in seventh grade. I recall my shy sister and
I standing in the corner, trying our best to avoid communicating with
anybody. Suddenly, a crowd of people filed into the church basement
and we were bombarded with orders. As the day continued, we grew out
of our shells. We sat with strangers and listened to their stories
and talked about their lives with them. Finally, when the day was
drawing to a close, a girl from my school, who's name I don't
recall, came into the church with her family for their meals. It was
in that moment that I realized that not everybody is as fortunate as
I am. After witnessing all of the kindness and gratitude I did that
day, I grew to love serving and continued to participate in the Love
Feast. After the Love Feast and as I joined my church's Senior High
Youth Group, I chose to devote more of my free time to volunteering.
Although I'm busy with numerous extra curriculars like Model United Nations,
competitive dance, orchestra, chorus, etc., I participate in various
youth group affiliated events like "Parent's Night Out",
spaghetti dinners, pancake breakfasts, constructing Jared boxes and
care packages for victims of natural disasters, and our annual
mission trip at the end of the year. My responsibilities vary from
serving and cooking meals, to babysitting and entertaining youth, to
organizing supplies for the less fortunate. Although all of these
tasks sound so minimal in effort, the feeling of accomplishment after
the work is done is the best award anyone can receive. The
satisfaction of knowing that you've impacted someone's life,
whether big or small, is something I'm thankful for everyday. Not
only has volunteering taught me important life lessons that I could
never learn anywhere else, but it has given me the ability to improve
my communication and leadership skills that I can utilize in my
career as a journalist.
When I looked back at my time volunteering, I am eternally grateful for
the feeling of satisfaction and the skills that serving the less
fortunate has taught me throughout my time as part of my youth group.
I've made friends and memories that I will cherish for a lifetime.