Name: Gio Banzon
From: Azusa, CA
Grade: 11
School: Azusa Pacific University
Votes: 0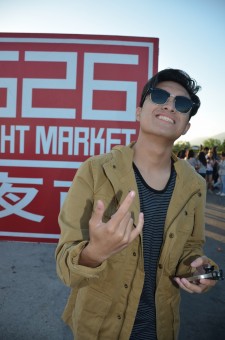 The
Value of Volunteering
Five
years ago, I met a girl who invited me to EDGE, a youth program that
teaches about the Catholic faith to sixth through eighth graders.
She, along with other volunteers, made me feel so welcome and
important that day that I eventually became a volunteer, too.
Ultimately, I became a core member of the EDGE, Lifeteen, and
Confirmation programs because I had committed myself to sharing what
I know about my faith with others. The experiences I had were
life-changing because the time I spent volunteering helped me grow in
my own faith, taught me the value of community, and showed me that
making a difference comes down to something as simple as establishing
and nurturing personal relationships.
As
part of the youth group, I personally experienced Christ's love
through the kindness and warmth of the volunteers. Inspired to pass
on that love, I decided to join EDGE as a core member. During my
first two years of high school, I met with fellow EDGE core members
every other month for two hours to plan the EDGE activities. I had
the opportunity to present to middle schoolers, to lead ice breakers,
and to head small-group discussions. For Confirmation retreats during
my junior and senior years, I helped prepare the materials needed,
supervised teens, and engaged them through active listening and
conversation. I led ice breakers, served during Mass, and bonded with
my small group. The greatest satisfaction I get from volunteering is
the joy it brings to others; seeing that joy inspires me to do more.
I feel most in my element when I serve my community; I feel
enthusiastic, hopeful, creative, and peaceful.
As
positive as my volunteer experiences were, there were still
challenges to overcome. I encountered different personalities and
various changes. For instance, each year's coordinator was
completely different in temperament. One was more outgoing in her
leadership style while the other tried to implement more stringent
policies. These differences taught me that working with others
requires adapting to what each person brings to the environment; I
have to be patient, work diligently, and demonstrate flexibility.
A
forward-looking thinker considers how actions will affect the future,
and as a student who aspires to become a physical therapist who runs
his own clinic, my service to others will help me become a better
servant to my community as a professional and as a person, in
general. I aspire to influence my environment by shaping the
mentality youth have toward service and to doing more with purpose. I
hope to get them to see volunteering from a perspective that values
service to others. The world needs more people who are willing to
look beyond their own needs. Just as I have gotten others involved in
volunteerism, and they have brought others along as well, I believe
that if, down the line, I look back on my life, my spirit of
generosity will have inspired others to spread joy and happiness as
well.