Name: Jessica MacMillan
From: Pendleton, Indiana
Grade: Sophomore
School: Pendleton Heights High School
Votes: 0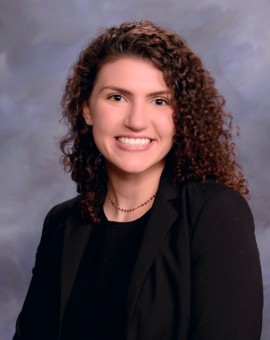 Jessica
MacMillan
500 words
My entire
life, I have been told to build my resume because I will not succeed
otherwise. However, this is not the reason I have chosen to
volunteer. I chose to be a volunteer simply because I have the
ability to help other people and I will never stop looking for
opportunities to use that ability for a greater good. My first
experience with volunteerism was in middle school when I became a
part of BETA Club. To be in this club, I was required to have service
hours completed at the end of the year. Through this, I found that
helping other people was a passion of mine. As I have gotten older,
more doors have been opened for me and options for helping in my
community have increased greatly. During my junior year, I was
informed of a volunteer program with a hospital in a neighboring
city. This was the hospital I was born in and have gone to my entire
life for check-ups. I thought to myself, what a wonderful opportunity
to give back to a place that has given me so much. This experience
taught me that even though I was doing a small thing in one branch of
the hospital, it helped the staff and patients tremendously. Those 30
hours spent in the emergency room cleaning beds and doing paperwork
showed me that little deeds can go a long way. On a larger scale, I
have been volunteering with the Leukemia and Lymphoma Society (LLS)
since the end of summer. A girl in my grade was diagnosed with
Hodgkin's-Lymphoma during our junior year and after beating cancer,
she made a decision to use her experience to make a difference. When
she began asking for the community's help in raising money for the
cause, I gladly volunteered. I was selected as the representative of
my school, meaning that I organize activities and report to LLS with
how we are doing. I will have spent countless hours putting together
events and asking for donations and I would not trade this
opportunity for anything. Through the time I have spent volunteering,
I have realized that doing things while expecting nothing in return
is pure and rewarding. Rewarding in the way that I know I did
something to benefit another person, whether it was as small as a
patient having clean sheets, or as large as money funding cancer
research. To me, forward-looking means something done that will pay
off in the long run. I believe my small part played in this world
will be forward-looking because someday a cure for cancer will be
found. This may be the most satisfying and difficult part of
volunteering. Satisfying because I know that there will be a day when
my deeds will help others, but difficult because I must wait in order
to see this happen. Volunteering is more than making one's self
look good on applications. Volunteering, to me, is about doing things
to help others just because you can.