Name: Dennis Daley
From: FPO, AE
Grade: 10
School: Department of Defense Dependent School Naples Italy
Votes: 0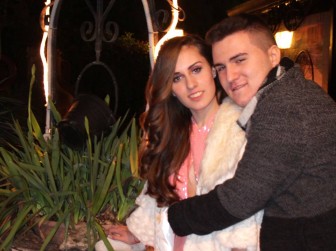 "This is My Community I Want to be a Part of It"
I am currently a junior at the Department of Defense Dependent school located in
Naples, Italy. I think volunteering is extremely important as it
gives us opportunities to help the community and bring awareness to
discussions in our world and causes that need to be addressed. I
currently volunteer at the Italian Club at my school where I am the
President of the club. This is a challenging position as I am looked
to as the leader of many events that we participate in at school and
in the community. I love the Italian Club because my mom is Italian
so I really embrace the opportunity to bring awareness to Italian
culture and how special it is. It is also an opportunity for
teenagers like me who come from a mixed background to show how
special it is to be a part of more than one culture. I volunteer
approximately 10-15 hours week helping with the organization of
events that include promotion of our club and promotion of our
school.
I also volunteer at my school in the Future Educators club. I am very interested in a
career as an educator in the future which is why I am volunteering
there. I think this is a great opportunity to learn more about a
career in education and provide more support to our school and the
military community where I live.
I always try to volunteer at my school because my father told me once that I will
only have this chance to be in high school with my classmates once
and I should embrace it. It is a great opportunity to create long
lasting relationships with my classmates and give back to the
military community which has given us so much. Our school always
has activities going on the base and needs support from everbody.
I really don't have any real challenges when it comes to volunteering except time.
I am always worried about my homework so that can be a challenge but
other than that volunteering has been a great experience for me
especially the past few years in high school where I want to meet
people and get involved with my community.