Name: Sarah Wagoner
From: Filer, Idaho
Grade: College Freshman
School: Hillsdale College
Votes: 0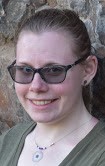 I started volunteering with children's programs in sixth grade and
have never stopped loving it! Lately I have been volunteering for
about four hours a week in an After School program for students from
the local middle and elementary schools. The program consists of a
rotating schedule of crafts, games, music, homework tutoring,
science, and Spanish lessons. I am in charge of the science and
tutoring times and my favorite part of the day is watching the
student's faces light up as they finally understand a difficult
concept or homework problem; but volunteering with children has its
challenges. As a volunteer, I have had to become good at coming down
to the children's level and connecting with them and then
encouraging them to go beyond what they think they are capable of.
Through volunteering, I believe I have learned to be a better teacher
and friend to both the kids and my peers. Connecting with and
listening to the children has been one of the most satisfying
features of this volunteer opportunity.

My career goal is to get a Master's degree in Economics and
Business and then work in a college teaching Economics. This goal is
in alignment with this volunteer opportunity because I have improved
my ability to teach and listen to students through this After School
program. Volunteering in this way is forward looking because to me
forward looking means to plan your activities now in anticipation of
where you want to be or what you want to do. I also believe that my
activities are forward looking because hopefully I have made a long
term difference in both these children's lives and in the lives of
my fellow volunteers. The change that I hope to have fostered in
these student's lives is that they would look at academic efforts
as not just hoops to jump through; rather, that they would see them
as challenges and opportunities that will better and grow them.
To conclude, I hope that my volunteer activities with the youth in my
city have made a positive difference on the lives of those in my
sphere of influence. Volunteering changes the lives of those around
you in ways that you cannot anticipate and often provides the spark
that changes the world. So let's look forward and see the
opportunities volunteering can create and choose to bring light and
hope into others' lives.