Name: Kevin M. Neilson
From: Philadelphia, Pennsylvania
Grade: Junior
School: Archbishop Ryan High School
Votes: 0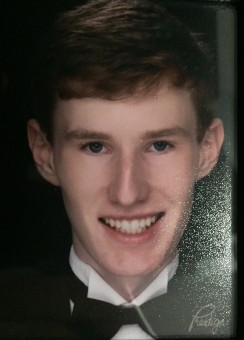 While every child is gifted in their own way, my mother taught me to
take that talent and use it in a constructive way to benefit others
and good things will come my way. We all have certain requirements
that we must do to graduate high school including volunteering. Most
students like myself, are struggling to be certain that their resume
looks better than another when it comes to where you put the
volunteer hours in, for after all, life is a completion including
going to college.

Throughout my high school years, I have been a school ambassador,
cleaned up parks, volunteered at youth sporting events and like most
seniors with ambition, been involved in numerous clubs and
organizations. I had enough mandated volunteer hours in my freshman
year for all four, but I didn't stop like so many others, I pushed
on, to find that something. To list everything I tried, I would
likely run out of words but I must say, "Nothing was more
satisfying than the tutoring of my underclassman". During my
junior year and now my senior year of high school I have been
tutoring underclassman in multiple studies. Students in honor
classes along with those struggling just to get a passing grade. I
arrive an hour early each day and stay late to be certain they are
prepared and equipped with the tools to succeed. I found myself at
times, bringing people home for dinner with my family so they did not
have to go home to an empty house in confusion of how to solve the
problem in front of him or her or do their homework. This one aspect
I have put in more than 400 hrs. annually approximately two hours a
day, five days a week during the school year. It is my belief that if
every student helped the person sitting next to him or her just a
bit, to world would be a better place in general.
Your success is sometimes measured by the success of others, I
encourage all to embrace their classmates and community and help them
achieve their goals. Work with them; share your knowledge, something
that will continue to grow within them for the next thirty years and
more because people never forget. There are success stories from
every generation and some of our most successful had some help. For
example, those diagnosed with dyslexia such as Albert Einstein,
Thomas Edison, Steven Spielberg and Steve Jobs. Looking thirty years
down the road, the hand up you gave the person next to you could be
the biggest success of your life for he or she could be the next
Einstein.