Name: Kendra Ghesquiere
From: Findlay, Ohio
Grade: High School Senior
School: Findlay High School
Votes: 0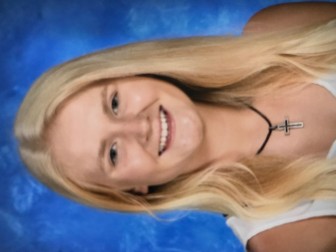 Turning Personal Tragedy Into Helping Others
Galatians 6:2 "Carry each other's burdens, and in this way, you will
fulfill the law of Christ." This scripture means a great deal to
me. I am a suicide survivor. My father completed suicide in
February, 2016 and I have had my good share of burden. My church
gave back to me and I am strengthening my faith and dedicating my
life to giving back to others with burden.
After my father's suicide, I decided that I wanted to help people that
are in desperate times in their life. I began work to help those
burdened by being victim to sex trafficking. I began volunteer work
for an organization called Rahab's heart. We do a variety of
things to help the victims escape and move toward a better life.
Rahab's heart has a shelter for victims. Along with my church, I
have helped with landscaping and restoring the shelter to keep it
nice for the residents. We meet every Saturday for four hours to do
the volunteer work. For my birthday and Christmas presents for the
past year and a half, I have requested that I receive small hygiene
items such as hotel soap, conditioner, shampoo, etcetera. With
these items, we create hygiene packets for the victims to help clean
up when they cannot afford to purchase the items themselves. I have
also gone on a mission trip to Miami for two weeks in the summer of
2016 to help serve food and clean the shelters for the victims there.
I have learned that it helps me to give back to those that helped me
when I was in need, similar to pay it forward. For my future, I
want to continue my path in faith and helping others. I would like
to guide teenagers at their time of need and I hope that I can help
someone the same way that my youth leaders have helped me. For this
reason, I would like to honor my dad and pursue a youth ministry
degree at either Spring Arbor University or Huntington University.
I also plan to dual major in art and possibly be the art director at
my church. I feel that God is calling me to the path, Hebrews 13:16
"And do not forget to do good and to share with others, for with
such sacrifices God is pleased". I hope that I can keep God
pleased and I hope that my dad is watching me from heaven and he is
pleased as well.