Name: Skylah Joele Bree
From: Cody, WY
Grade: 10
School: Cody High School
Votes: 0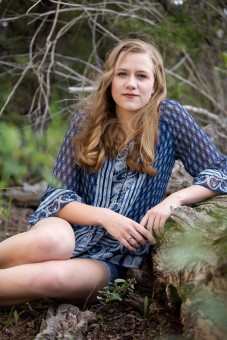 The one area of volunteer work I have work the hardest in is working with
special needs students at my school. I chose to volunteer in this
area because I believe in inclusion and unity within a school
building. I also have a cousin with a learning disability, and I
wanted to be able to interact with him better. My responsibilities of
being a volunteer in this area include encouraging interaction
between special needs students and regularly enrolled students,
interacting with special needs students at my school, and engaging
with special needs students in activities. My biggest challenge I
have is breaking the ice with special needs students, but I am trying
to break out of my comfort zone. One way we do this is through "ice
breaking" games like two truths and a lie. The aspect of working
with special needs students that has given me the most satisfaction
is getting to know more people and having a more positive student
body. Also it has helped me to better interact with my cousin. What I
have learned from this experience is respect, encouragement, and
inclusion. These lessons I have learned will help me because I want
to be a teacher and I believe that it's important to know all the
students. It's also important to respect the learning needs of all
students, so my volunteer work in this area has helped me to learn
this. The idea of forward looking is a positive progression of an
issue. How this is forward looking is we as a group are setting an
example for others to be more accepting and including in society. The
change I hope for through this is a more accepting society and the
realization that everybody deserves a chance. Everybody is different
and we all deserve the same amount of respect no matter what our
ability to learn may be. I do believe that if I can go back in ten to
twenty years my volunteer work will have made a difference by making
my school a more unified school, and there will be support for
students of all levels.