Name: Ashley Weiss
From: Doylestown, PA
Grade: 10
School: Central Bucks High School East
Votes: 0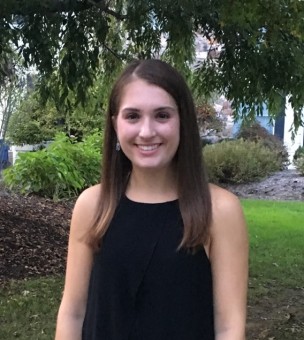 For the past three years, I have been involved in my school's Key Club,
a service-based organization that promotes leadership in Bucks
County. I have always been passionate about volunteerism andhave
assisted with programs at the James A. Michener Art Museum and A
Woman's Place. I joined Key Club because I could further my
volunteer efforts and assist with races, food drives, elementary
school functions, and programs for people with disabilities.
At the end of my sophomore year, I was elated to earn the role of Key Club president. It
became my duty to plan monthly agendas, lead club meetings,
communicate with club advisors and community leaders, and oversee
service events.For example, I joined forces with the directors of children's and
adult's programs at the Warminster Public Library to create a
"Musical Petting Zoo" for elementary-age children to learn about
and listen to Key Club member's instruments; additionally, we
developed a "Technology Open House" for senior citizens to
present inquiries about their personal devices to volunteers. I also
focused on Key Club member input regarding other causes they wanted
to pursue in the local area, such as 5k races and charity galas.
My contributions to Key Club totaled to almost 300 hours of volunteer
work and administrative duties.The most challenging aspect of my volunteer activities is constantly
conversing with community members, teachers, and students via email,
meetings, and social media to ensure that each event runs smoothly.
Nonetheless, my service has helped me grow as a leader by improving my communication
skills; I learned how to formulate specific goals, express them to my
peers, and delegate tasks as we worked together to promote positive
change in Bucks County. Even though I coordinate volunteer events, I
also attend many functions and love to interact with diverse groups
of people. I feel satisfied knowing that my service unifies my
community by bringing high schoolers and other local residents
together for a common cause.
Upon reflection, I view my volunteer activities as "forward looking"
because the impact of my service will not only influence people today; it will
continue to affect both individuals who receive and deliver aid over
time. By combining aid and compassion in my volunteerism, I hope to
foster change in the types of volunteer activities people participate
in as well as the way service is provided. Involving students in a
variety of activities benefitting people of all ages and need levels
engages volunteers with the community and allows them to connect to
causes they are passionate about. If I were to reflect on my service
years down the road, I would hope that it will have inspired other
high schoolers to become involved members of our society and affect
positive change. I would want them to realize that giving their time directly to the
community is the most effective and gratifying way to volunteer.
When they see a smile on someone's face, they will know their
efforts were worthwhile, and will never feel like work.