Name: Riegan Price
From: Pocatello, Idaho
Grade: HS Sophmore (currently a senior)
School: Highland High School
Votes: 0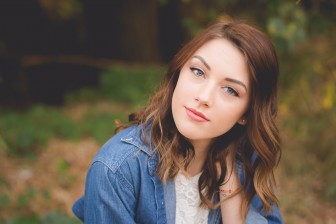 Uprising
the Arts
At 17, my mother opened her first dance studio, and has owned several
since. She had a great love for sharing this unique art, ultimately
passing it on to her three daughters. As one of those daughters, I've
danced since the day I could walk. I've found an immense love for
dancing, and I've grown a passion for teaching dance,
coincidentally just like my mom.
At my mother's current dance studio, our dancers don't compete, pay
for pricey costumes, or spend thousands travelling to dance
conventions like the average dancers. Most of our dancers can hardly
pay for class. Because of this, our little studio of dancers has
grown into a family, being a place to escape to and feel loved. When
I began begging my mother for my first teaching job at this beloved
studio, I knew that I wouldn't be getting paid, and that is not why
I wanted to teach. I wanted to purposefully impact these kids'
lives and their dancing. I have now been teaching for the past three
years, and I love every minute.
In these classes of mine are thirteen young dancers, complete with crazy
energy and chatty voices. I lead them in exercises, choreography, and
I always try to end the day with something fun. To me, my main
purpose is to make sure they're safe, having fun, and growing. In
response, these dancers talk about their Tuesday classes nonstop,
looking forward to it each week.
As much as I love my classes, the joy does not come without the
challenges. I deal with occasionally hurt students, ones that
struggle picking up choreography, and the large majority that can
never seem to shut up. Teaching children to progress in dance has
been a great challenge within itself, and I'm constantly learning.
Most importantly, I've learned how to be a leader and example for
kids, and I've learned so..much..patience.
At the end of the day, seeing their progress, wide smiles, friendships
being made, and passions developing, brings me the greatest and most
unique joy. Finding my passion and a service opportunity to be in the
same event is something I will always be grateful for. This
opportunity has helped me realize that pursuing a dance teaching
career is what I want to do.
To me, "looking forward" means to develop my life in ways to benefit
myself and others, now and later. I learn many skills involving how
to handle kids in general through teaching, as well as teaching
methods that work best for my classes. I dream about the futures of
my dancers, imagining the growth they can achieve with their hard
work. I hope that they will be able to use my example and the things
that I teach them and pay it forward to willingly influence others as
well. I know that I have, and will continue to, make a difference in
the lives of my dancers, just as they have done for me.