Name: Parker Reeves
From: Longview, Washington
Grade: High school junior
School: R.A.Long High School
Votes: 0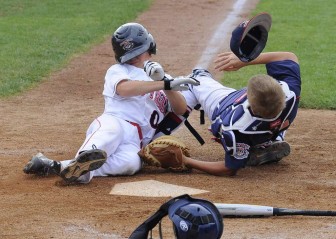 Parker Reeves
I am currently a student at R.A.Long. My main interest that I have
found in volunteer work is within my community at the baseball parks.
I work mainly during the summers because I am not in school and I no
longer am playing baseball. I like volunteering for the youth
programs because it is what I went through when I was younger so now
I can give back to them and just because I enjoy baseball. During the
summers I would volunteer at least a few times a month whether it be
raking fields, helping at the concession stands, cleaning the stands
working the scoreboard or any other jobs needed around the fields.
The biggest challenge as a volunteer would definitely be trying to
understand what the little kids are trying to order when they mumble
but it all works out in the end. My greatest satisfaction working at
the fields is making the fields look really nice right before a game
under the lights. It is just a great time and watching baseball is
always a great time. Being a volunteer is a great experience that
everybody should do in my opinion because it teaches you to
appreciate what you do even if not being rewarded for it.
Volunteering has given me the opportunity to build off of something
that I participated in when I was younger. The future of our world is
the youth so you might as well help them out now. Volunteering can
help countless people and it doesn't take a lot usually other than
the desire to help out.
As I continue in my life I hope to keep playing baseball and
volunteering with youth sports organizations. I hope to use my
volunteering skills to grow as a person so that I may do better in
college as well as better in my job and everyday life. Looking
forward to the future is looking to bigger and better things so I
just hope that my volunteer work will spring me forward in life. I
hope that my volunteer work will inspire more kids to play sports
such as baseball so that the sport will remain an american pastime
and so people will stay away from electronics more and enjoy athletic
activities. I hope that my volunteer work would have had an impact in
the coming years by having more high school kids volunteer with youth
sports clubs as well as that more kids will want to put down the
phones and games to play sports. If my contributions could help even
a few people out it would be enough for me.