Name: Benjamin Lane Avant
From: Corinth, Mississippi
Grade: 10th grade
School: Corinth High School
Votes: 0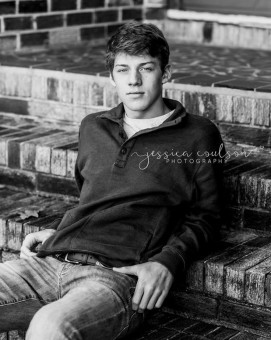 Benjamin Avant
12/14/17
Youth Forward Scholarship
Volunteer work is very well respected in my community, not only for the people
that It is done for, but the kindness that people have to do it as
well. People like the homeless and the elderly really appreciate the
volunteer work that goes on but the people doing the volunteer work
absolutely love doing it. Volunteer work, such as, feed the need,
helping with the food pantry, or volunteering to clean up yards for
people in the community that physically can't anymore. This has
made the town of Corinth way more respectable than it already has
been.
I have volunteered to do many things in Corinth, Mississippi. Some of
the main reasons that made me want to volunteer is to help others,
just like any other person, I wanted to see people come together to
help each other in our community. When people came together in one
community, it made me want to do more. Volunteer work has always just
been something that I think could really help a small town, that is
increasing, come together.
Some of the volunteer work that I did specifically is, cleaning up
elderly's yards, like mowing, cutting bushes, and even cleaning out
gutters. Cleaning around elderly's yards was normally what I did,
when it came to volunteer work, but I also went to places for the
homeless. We would go to places where they would take in canned and
boxed foods for the homeless. I would go and help sort these foods
out. During the holidays, a group of people would even go to some of
these places and bring gifts for the need. That is where I would come
into play, and would help these people sort, box, and hand out the
gifts. These places for the need, were also a big part in my life,
when it comes to volunteering. I would go to these places to help
with, Thanksgiving, Christmas, Easter, and even back to school items
that people would bring.
The volunteer work that I do now, does kind of connect to what I am
wanting to do with the rest of my life. I am wanting to go into some
kind of film degree, this would help with volunteering, because I
could show how important volunteer work is, through film. I believe,
that in my future, I will always have something to do with volunteer
work, if I am behind the camera showing how important it is, or if I
am out doing volunteer work myself. I really want to see myself move
forward with volunteer work, and film at the same time. I want to
corporate both of those things into one, and I believe that I can do
that if I just believe that I can.