Name: Christopher Dimitropoulos
From: Eastvale, California
Grade: 11th
School: Eleanor Roosevelt High School
Votes: 0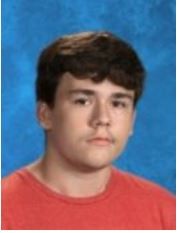 I
began my volunteer work since 8th
grade when my Uncle decided to have an event on Thanksgiving to hand
out free burgers. The restaurant gives out free burgers every year,
one per person, and everyone is welcome. We often have homeless
around our area that come to eat during this event. Many of them are
kind people just wanting to get by, so we hand burgers protesting
them mostly.
My
involvement in the event is to help plan it out and make sure we have
enough burgers. I'm in my Uncle's office bringing in the burgers
and giving them to the cashiers. Towards the end of the event, I help
hand out the last of the burgers to wrap it all up. The event lasts
for about 8 hours to 10, if there are a lot of people coming to the
restaurant.
I've
learned many things from working at the restaurant every year. I've
learned to cherish what I have and to give back to others. I've
learned to see the homeless as friends and not strangers that roam
the area. They are kind people that just want to get by. Volunteering
is something that all high schoolers should attempt to do. It builds
character and helps to build skills to communicate with other people
in the adult world.
Volunteering
has helped guide me in continuing my path as a biologist in college.
As a biologist, there are many paths I can take to become a variety
of occupations. One that interests me is a bio medical scientist that
researches ways to extend lives or soften pain from diseases. I also
wish to study in immunology to configure the immune system to prevent
people from subsuming to dangerous diseases. I believe our bodies are
like machines, and when a part is broken we die with the broken part.
Therefore, if we can fine tune the body, we can allow humans to live
longer or live with less pain by staying younger until their late
30's. Medical experts can also volunteer to aid people in need with
no cost, which is what all medical professions should strive to
accomplish at least once in their career.