Name: jordan lopez
From: Fort Worth, Texas
Grade: 10th
School: crowley high school
Votes: 0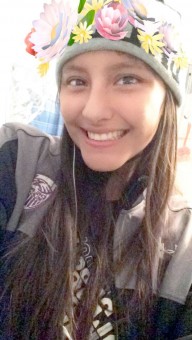 I have volunteered at a homeless shelter to give food to those in need. I
chose to volunteer because I know that not everyone is blessed with
food and shelter. Some people don't chose to be homeless they just
are in a bad situation and stuff happens. They just want to feel
appreciated again, some even have children and it is hard for them to
feed their children. I worked at the homeless shelter in the week of
thanksgiving because it's a day where you give thanks to what all
you have. You have to realize that not everyone is wealthy and not
everyone has a big thanksgiving meal. Once you give back to the
community you feel accomplished and good about yourself, I worked
from 12pm-6pm on November 22nd, 2017. I was responsible
for handing out drinks so that the homeless people can have to drink
with their meals. I believe that my biggest challenge while doing
this every year is seeing children on the streets with their
families. It's sad to see a child in that condition and to think
that could have been you in that situation. I am thankful for what I
have and blessed for the parents that I have because they put a roof
over my head and food on the table. I have gotten to most
satisfaction when people say thank you and have a blessed day too and
then they smile. They still keep a smile on their faces even though
they know they are in the struggle. They appreciate the kindness that
you give them and care that they need to keep moving forward. I have
learned from volunteering that to be thankful for what you have and
appreciate and thank god for your parents or anyone that supports
you. You could be in a bad situation and then you would want someone
to help you and care about you. I see my activity as forward looking
because even though you have food on the table and a roof over your
head you can still give back to those in need. To me forward looking
means going above and beyond to extend you limits to become a better
person for yourself and also be a positive role model for someone.
Siblings and cousins and friends need someone to look up to and show
them that giving back is great to the community. I seek to improve on
homeless children and teens on the streets, they need to be loved and
have the same opportunities as every kid in public school. You can
give back and volunteer by just giving food and clothes and even a
blanket. Little things can help someone in need and make them feel
warm inside and out, even the tiniest sympathy matters. I feel like
if people see other people giving back and changing the world then
they would want to do the same. In 10 or 15 years I hope to
accomplish homeless children and teens off the streets.