Name: James A McKee
From: West Chester, PENNSYLVANIA
Grade: jamesmckee60@yahoo.com
School: West Chester Bayard Rustin High School
Votes: 0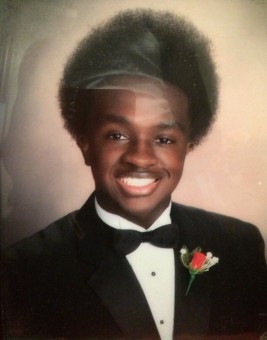 I have done volunteer work in both feeding the homeless and at a
senior recreation center. I chose these because feeding the homeless
was a part of a church ministry program my mom joined. Additionally,
over the summer, I was looking for volunteer work in my town and I
contacted the senior center and they allowed me to help out. I
volunteered a total of 74 hours. Last summer I started volunteering
in August for 2 hours each day and 3 days per week. I fed the
homeless during sophomore year and I helped out once a week for 2
hours. The program was only once a week so that was the maximum
amount of hours that I was able to help. My responsibilities at the
senior center was to either clean the kitchen, serve food or organize
the pantry. My responsibilities when I fed the homeless were to serve
the homeless food and encourage them if they allowed me. My biggest
challenge when I volunteered was to give up my free time on a
Saturday. Although it was for only 2 hours a day I could've slept
in for a longer time in the morning. The best part of volunteering is
seeing the smiles on the peoples' faces knowing that they have food
to eat that day and would not be hungry. I believe that everybody
deserves to have food and shelter and not be without a home or food
to eat. This experience taught me to be grateful for what I have
because a lot of people aren't blessed like me. I love the feeling
that I get from helping others. It is always a good feeling that I
get because it doesn't matter how extreme or small of an assistance
it is.

My career goal isn't aligned with the volunteer activities that I
participate in but I have interest volunteering at a summer camp. I
love playing sports and working with kids so I feel like my interests
would be perfect for a working at a summer camp. I have always wanted
to either work or volunteer at a camp because it looked like fun and
plus I can help kids and make their day better. I see my activities
as forward looking because this will develop my communication skills,
interact and understand people of different backgrounds and economic
situation. This will be helpful in the work place with interacting
with coworkers, customers, clients or my manager. I believe that
forward looking is doing an activity that'll strengthen you
mentally and physically in the future. The type of change I seek in
the future is to ensure everybody has food although this sounds like
a difficult task that is what I hope and dream for. I believe if I
look back in about 10-20 years I would witness changes because
someone was able to eat or feed their family. This little assistance
that I was able to do brightened someone's day.