Name: Jazmin Trujillo
From: Pasadena, Texas
Grade: trujillo.jazmin.jt@gmail.com
School: Pasadena High School
Votes: 0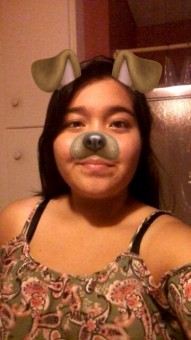 I have volunteered in the program Communities in School held at Red
Bluff Elementary for the past two years. I was a ninth grader when I
started volunteering and I love being able to go back every year and
I hope I will continue to do so in the future. I volunteer for six
and a half hours every week at the program and I don't regret doing
so because it has become one of my favorite places. I have seen many
of the kids grow up as they continue to go every year and I feel so
sad when one of my kids leaves after fourth grade because they leave
me and I don't get to see them anymore. I have grown very fond of
my kids and more than my students, they are my friends.
My responsibilities as a volunteer are to be a mentor and role model for
the students. Throughout out the week we do many activities with the
kids to help them develop into leaders in the future. Mondays we help
the kids with their math skills though fun math games. Tuesdays are
for assisting the students with their homework, while on Wednesdays
we have arts and crafts. Thursdays we play basketball in the gym and
then we have Fun Friday where we play different games outside with
the kids like kickball or capture the flag. However, I have to say
that one of my biggest challenges as a volunteer was to get the kids
to warm up to me because in the beginning it was very hard. Ninth
grade year was my first year volunteering, but it was not the first
year of the program. This meant that it took a while for the students
to get to know me and I'm still working on having better
relationships with some of the students.
What has given me satisfaction in volunteering at the program is seeing
the kids grow up and knowing I influenced them, even if it was just a
tiny bit, into being wonderful kids. I love all of the kids in the
program, but there are a few who I am closer to and they make me
really happy when they behave accordingly and respect one another
because I have taught them to follow the rules and be respectful.
What I have learned about my volunteering experience is how much
helping others can bring me great satisfaction. The program has
become a place I look forward to attending every days and it is all
due to my amazing kids.
Although it is a hard job sometimes, I really love the program and the
students in it. The program has given me many things like new
friendships, happiness, and a passion to help others in whatever way
I can. I hope that my students take with them the importance of
kindness and respectfulness with them for the rest of their lives.
Seeing as that is what they have taught me in my years in the
program.