Name: Trinitee Walker
From: Vineland, New Jersey
Grade: 11
School: Vineland Senior High School - South
Votes: 2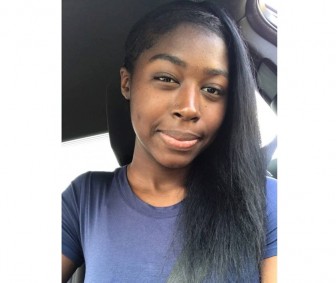 Volunteering at Inspira: My Story
Inspira Medical Center, formally known as Newcomb Hospital, was the first place I
volunteered at. My inspiration for volunteering came from a fellow
high student that was there to volunteer. She was so happy helping
people. That same month I applied at Inspira and started volunteering
at the front information desk. While the front desk, I greeted
people, distributed the guest room pass, gave directions, assisted
with delivery to different departments and answered the telephones.
Because I knew American Sign Language (ASL), I was capable of being
of help to our deaf and hearing-impaired community. Being a volunteer
at Inspira Medical Center has taught me to patience and kind to
others because you never know what someone is going through. It has
also taught me to recognize that everyone's situation is different
from the oldest person to the youngest.
I volunteered at Inspira Medical Center every Tuesday and Thursday from 4 pm until 8
pm. I would get home from school, have enough time to change into my
volunteer uniform, and go to my site to volunteer.
What makes me so happy about volunteering is that I can put a smile on someone face by
just greeting them with a smile. Sometimes you will never know who is
having a bad day, so by greeting them with a warm hi how are you can
help their day go a little easier.
My biggest challenge in volunteering was that I wished I had more time
throughout the week to do it. Giving back to my community has helped
me to become a better person.
Now, as I forward look into what I want to become in the near future, I will always
remember what I have learned through volunteering. If I were to come
back in ten years, I know that my volunteering has helped and
affected so many lives.