Name: Natalie Castro
From: Gilbert, Arizona
Grade: Sophomore
School: Williams Field High School
Votes: 0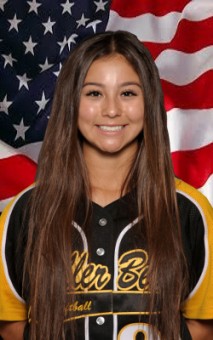 Hi my name is Natalie Castro and I volunteer in many capacities in both my high
school and in my community. A few ways I have volunteered are at The
Salvation Army and as an Assistant softball coach at my local middle
school. The Salvation Army is mostly a holiday time activity where I
help collect donated toys for needy kids and package them for
distribution. I also serve Christmas dinner and participate in the
clean up on Christmas dinner on Christmas Day with, I have been doing
this with my family for the last 8 years. I have given more then 150
hours of my time to help the Salvation Army Christmas organization.
Another volunteer activity that is dear to my heart is helping to
coach my local middle school softball team. I have helped there for
the past 3 years. I love getting to know the girls that will
eventually be coming to my high school to play softball, giving them
pointers and suggestions to help them learn about the game I love so
much. It has been a great learning experience for me and I dedicated
my sophomore and junior years of high school to helping coach those
girls. However my senior year I wasn't able to assist very much due
to my work schedule but I try to help out when I can.

I plan to continue volunteering in my future and I will raise my
family to volunteer. People need to find the time to help others and
I think it is very needed in this world today. The biggest challenge
I faced with volunteering was finding the time to volunteer on a
regular basis with as many organizations as possible. Schoolwork,
working and school activities take up so much time on a day-to-day
basis that I did not have enough time to volunteer as much as I
wanted. The biggest satisfaction for me being a volunteer is meeting
different people and helping where I am needed, and hoping I made a
difference for someone. One lesson I have learned from volunteering
is it is not only fun for me, but also rewarding knowing I made a
difference and hopefully some day those people volunteer and it makes
the chain grow and hopefully produces future volunteers.