Name: Makiah Green
From: Tucson, Arizona
Grade: College Sophomore
School: University of Arizona
Votes: 0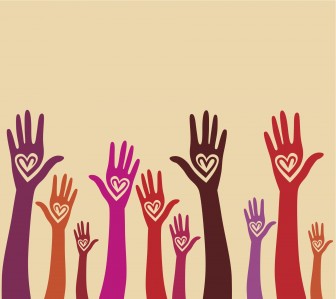 Volunteering
for a Better Future
Makiah
Green
I have chosen to volunteer at events for the youth center and the
overall community. I choose volunteer events in broad categories
because I love to help as many people as I can possibly reach. I
volunteer 30 hours per month. I have held the responsibilities of
taking care of kids 7 years old and younger, trained the elder how to
run, holding the American flag for a Diamondbacks Baseball Game,
obtaining donations for certain programs that supply food and water,
and more.
My biggest challenge as a volunteer was trying not to worry about things
out of my control. As a volunteer, I want to try my best to make sure
the event is successful. Most of the time, the outcome in people or
the number of donations is a determining factor of success. When the
audience or the community does not engage, it can be discouraging at
times. Recently, I have looked at this problem as an influence
instead of a downer. It makes me want to try a little bit hard to get
the people to understand the purpose of the volunteer activity.
I have received the most satisfaction out of the meeting new people
while volunteering. As a social butterfly, I am highly interested in
what someone says especially if they are willing to share it with me.
Through my volunteer positions, I have learned the ways in which one
can help the community is endless. There are so many opportunities
and I believe everyone can find at least one event to volunteer for.
As an aspiring humanitarian, volunteering in this point of my life
supplies a foundation to build from in the future. I see my
activities as "forward looking" because they have the weight of
heavily affecting what humanitarian programs and organizations I get
involved in. "Forward looking" is the act of predicting how
certain events will affect you in the years to come. As far as my
volunteer activities, I believe those who attended will one day also
get involved and invite their friends.
Volunteering should be a world-wide phenomenon.When
I come back in 10 to 30 years, my volunteer activities would have
"made a difference" by creating a more supportive community.
Residents will have soon experienced how volunteering improved the
overall conditions of surrounding neighborhoods and the means in
which people interact with one another. Volunteering gives those
involved a broader perspective on the act of togetherness.