Name: Alex Morrison
From: Zionsville, IN
Grade: Sophomore (Senior this year)
School: Zionsville Community High School
Votes: 0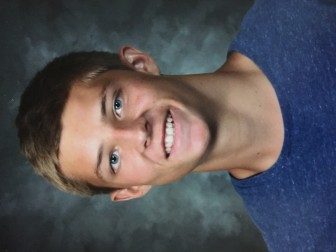 Since the beginning of high school, I knew I wanted to pursue a career in
business.  I was also fascinated by technology and the
innovation it inspires.  The past two summers, I interned at
Boosterville, a tech start-up striving to replace traditional
fundraisers by pairing merchants with consumers to host intentional
shopping experiences.  Local merchants donate a portion of sales
and consumers designate their charity of choice when making
purchases. This invokes a win-win scenario, where merchants attract
cause-driven customers, and consumers purchase what they want while
supporting local nonprofits.  This internship brought together
the three communities of business, technology, and philanthropy.
As Community Ambassador, I was the liaison between Boosterville and
local merchants, our school district, and community nonprofits.  I
was excited to join a start-up where I could watch the company evolve
and participate in executing its business plan.  This was truly
a period of growth for me, as I was the youngest team member and
without prior sales experience.  Persistent dialogue with
merchants strengthened my confidence as well as my ability to discuss
Boosterville and its value proposition.
While listening to merchants' concerns about Boosterville's business
plan, I realized it was very black and white, leaving no room for
modifications.  Merchants wanted more control over charitable
contributions.  Boosterville's model expected merchants to
donate 10% of sales, however, many found this excessive.  My
role included bringing merchants' concerns back to the owners to
find solutions.  It was clear merchants needed more options than
donating a percentage of sales.
Our team collaborated to discuss feedback and considered the merchants'
perspectives to arrive at potential solutions.  For instance, we
had a merchant who believed donating 10% of every sale was
prohibitive; we met her needs by setting a minimum dollar amount of
sales before activating the donation percentage.  Due to my
recognition of the merchants' needs, the Boosterville system
evolved into a customizable program where merchants could set
minimums, allow donations for specific dollar amounts, and change
their charity of choice.  

Returning the next summer to volunteer my time in an intern position, I worked an
additional 100 hours, on top of the 100 I worked the year prior.
Striving to go into the financial industry, I feel as though this
experience was forward looking, as I moved to look to the future and
begin interning at a company that will benefit my career in the
future. I believe these activities will have made a difference in
the world in years to come, as my work will have raised thousands, if
not millions, of dollars for those in need.
Throughout this experience, I gained firsthand knowledge of what it takes to
start a business and actively participated in the reinvention of a
business model.  I learned a great deal about working as a team,
while offering my own suggestions and constructive feedback.  This
experience enabled me to recognize the importance of bringing the
community together to accomplish the common goal of serving one
another and those in need.