Name: Jiquis Javon Ward
From: Thomasville, Georgia
Grade: 10th
School: Thomas County Central High School
Votes: 0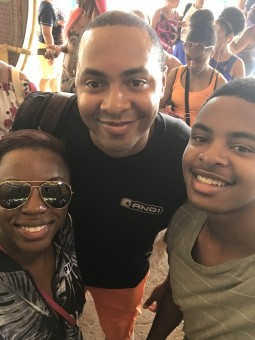 Jiquis
Ward
21
October 2017
Youth
Forward Scholarship
There are different organizations I have been volunteering with at the
moment. One of the different organizations is the National Honor
Society. Two more are with the Kappa League Guide Right Program, and
the Chick-fil-a Leader Academy at my school. In the past two years I
have accumulated at least 70 hours of community service between all
three. When one of my organizations has an event going on, I have to
let someone know that I am busy doing another thing. My
responsibilities differ between all three. With the National Honor
Society the service I do is usually school related. Such as helping
set up prom events, or banquets that the school has. With the Kappa
League organization, we do things to help around the whole community.
Recently we helped with a local project called "Hands on Thomas
County". Hay was put down around the outside of the Boys and Girls
Club here to make it look better on the outside. Sometimes we may
also go to the local nursing homes to play bingo and chat with the
elderly. With the Chick-fil-a Leader Academy, one of the projects we
did one school day was to make food bags for Second Harvest. There
have not been many challenges when I have volunteered for anything.
The biggest one would be that some of the events are time consuming,
and can take up a whole Saturday. The work we do is pretty easy,
however, some of it is just time consuming. The thing that gives me
the most joy as a volunteer is the thank you that people give after
the fact. Majority of the elders are unable to play bingo themselves,
so it makes them happy to know that someone besides their family
cares about them. I am also sure the families that received the food
from Second Harvest were thanking us also for providing food for
them. I have gained tons of experience for future service projects.
Teamwork was the number one thing i learned from my many hours of
volunteering. With it you can get a lot of things done faster and
more efficient. To me looking forward means to look towards the
future and think positive thoughts in whatever you engage in. The
volunteering I do right now will make as much as a difference now as
it does in future years.