Name: Adam Egyed
From: Sunnyvale, CA
Grade: adaminput@gmail.com
School: adaminput@gmail.com
Votes: 0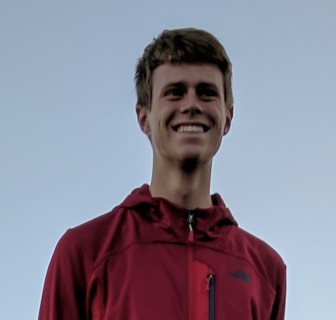 Sitting in front of
me was a junior who looked like he was about to fall asleep. I knew
many people just like him. Many kids whose parents pressured them to
join STEM programs at school found themselves bored and frustrated.
Here, at one of Programming Club's weekly meetings, I sat as one of
the only freshmen still around.
My journey with
programming started with Mindstorms Robotics. My dad taught me C++
and let me attend summer camps at Stanford to learn Java. All of
these experiences had something in common: they gave me tools, then
gave me creative freedom to make whatever I wanted. I discovered an
enthusiasm for learning that would encourage me to change the way
others learned how to program.
By the start of
Junior year, I applied for a position on the Board of the Programming
Club, and after presenting my suggestions for change, I was accepted
and given the task of leading our first meeting of the year. I knew
we needed to fix the club in two ways: change how our meetings work,
and hold an interscholastic event to engage our members. I took these
challenges seriously, and developed a curriculum and a plan to
present it without the rigor and boredom of a classroom lecture.
My inspiration
originated from my experiences as a scoutmaster in Boy Scouts
teaching outdoor skills. My sophomore year, the troop organizers
asked me to step up and lead a team of younger scouts. To prepare me,
the other scoutmasters explained how to teach indirectly; by guiding
my scouts through an engaging activity, the struggles of learning
were masked by the fun they were having. I applied what I learned to
the programming club by introducing a relevant topic that would be
expanded upon through small group projects, developing a mobile app
for Android. My process was made to emphasize creative freedom, goal
setting, and small group engagement.
My next task was to
develop a major event to challenge the group and to apply our
programming skills. I began by researching how to set up a
competition among fellow programmers from other schools. The driving
goal behind this was to challenge the club members and visiting
students with problems that they could solve in teams, thus building
a larger and more engaged community. The day of the event, called
sfcode, I showed up early, left late, and fixed every problem in
between. The event was successful, and I later learned the real
implications of hosting a successful event: the school administration
trusted us. We are now working on a second event, set to be in 2018,
with more support and funding from the school than we could have ever
imagined.
Ultimately, I took
my personal problem with a club, developed a broader solution, and
nourished a newfound enthusiasm in the Saint Francis student body for
STEM. Our club transformed into this dynamic hotbed of aspiring
programmers, and I love seeing the community bursting with genuine
intellectual curiosity.