Name: Anthony Alvarez
From: South Gate, California
Grade: Junior
School: St. John Bosco Highschool
Votes: 0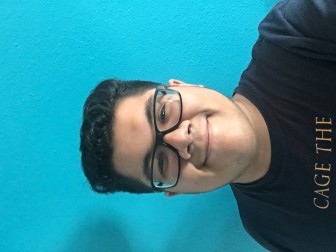 When I was in elementary school, I attended a summer camp during the
summer of my 7th grade year. As a camper, I had a great experience with the activities
we did every day and with my camp counselors that I will never
forget. Ever since that summer, my first and last year as a camper, I
wanted to become a counselor to give back to the program and
hopefully become a good counselor much like how my counselors were to
me.
During the school year, I attend a Youth Ministry, a program for teens to
get together and discuss current events and struggles that face youth
today, at the same school. In the summer, I volunteer at the summer
camp as a counselor for 5 weeks, 10 hours a day, with 2 being 24-hour
volunteer periods, ending the summer with an astounding 278 hours of
volunteer hours.
For the first 2 years that I volunteered as a counselor, I was a normal
counselor who stayed and cared for the campers. Counselors are
trained to play and accompany the children, especially during field
trips. In my third year, I was apart of the media department while
still maintaining my position as a counselor. During normal days
where we stayed at the school, I was working for the media department
taking pictures, creating the camp calendar, making the yearly video,
and writing weekly articles. On Tuesdays and Thursdays, during field
trip days, I was assigned to a grade to volunteer as a counselor,
much like I did in my first and second year as a volunteer.
My biggest challenge with being a counselor was learning to deal with
autistic campers. At first, I was a little uneasy because I didn't
know how to care for children with autism, but overtime, I learned to
treat them a little more carefully by pulling them out the room when
it gets too loud before they have a sensory overload, while also
introducing them to change so they can learn to adapt easier to new
environments.
My biggest satisfaction during my time at the summer camp is winning the
spirit stick. In the summer camp, during the week the grades will get
together to put together a performance for a spirit rally that we
have every Friday. One grade from the lower grades, TK through 4th
grade, and one grade from the upper grades, 5th through 8th
grade, earn the spirit stick based on how well they did on their
performance, their behavior during the week, and how they clean up
for themselves after lunch and how clean their classroom is. Grades
that did not achieve the spirit stick motivated them to behave better
and work harder the next week to earn the stick.

During my time at the summer camp, I have learned how to take care of
children, autistic children, develop patience, communicating with
other teens, communicating with parents, taking better pictures,
editing videos, making calendars, and being more responsible as a
teenager.