Name: Amanda Ohlsen
From: Mastic Beach, NY
Grade: 10
School: William Floyd High School
Votes: 0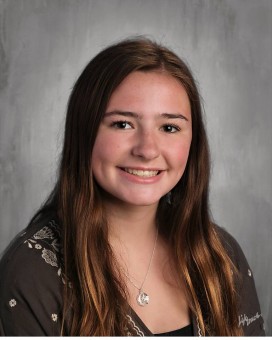 Volunteering
for what I love
I
chose to volunteer for a cheerleading organization called Lynvet
Jaguars Cheerleading. The reason is because I cheered for this
organization from 6 years old to 13 years old. Cheering became
such a huge part of my life that I wanted to share my knowledge of it
with younger girls by coaching them. Practices start in July,
twice a week, and run through November. I spend at least 4
hours a week volunteering at practices. When competitions come
up in October and November I spend at least 8 hours volunteering my
time to help these girls. My responsibilities is being the
coach of the team. I am to teach the girls cheerleading techniques.
I also teach the team a routine and they compete at
competitions local. My biggest challenge has been that once I
got out of this organization myself, I was not allowed to cheer. A
major concussion stopped me from going further with my cheerleading.
I was not able to do things with the girls that every other
coach is capable of. For example, I'm not able to spot the
girls for their tumbling because I can't be near any contact. The
other people I coached with would do that for the girls. It was
a challenge to not be as fresh in the sport as the other coaches were
since they were still able to keep up with cheer. Watching the
girls place was always a great satisfaction to me. It's hard
going in as a new coach for a team that never had a real coach. I
had to build them up from where they were. Going to
competitions and watching them place was always a great feeling
because I helped the team get there. All the girls look so
happy and exciting and seeing that makes me proud of them for working
so hard all the time. I've learned about leadership from this
volunteer work. When I got into this position I thought it was
going to be easy, but I was wrong. It's hard to keep control
of the girls and to stop them from talking. Coaching has helped
me to become more confident in myself. I'm not scared to
confront people about something now and I'm most definitely not shy
as I used to be. Sadly the career I'm going into, which is
music technology, I can't continue with this since it's too far
from the college I'm going to, which is Stevens Institute of
Technology. I did tell the coordinator of the organization that
I would love to come help when I'm home so I would be able to do
that. I think my volunteering actions would have made a
difference for the girls I coached. My coaching would help the
girls to become coaches themselves one day. I taught them most
of the things they need to know in cheering so seeing them coach
would definitely make me feel good about my actions.